Father of shooting suspect shares video he says proves it was in self-defense
DETROIT (FOX 2) - A fight in a video leading to a shooting may have stemmed from a domestic dispute. In it you see a woman with a knife, a man being jumped, and at one point he goes after another woman as he is being attacked.
Could the video of a man being jumped back up a shooting suspect's claim of self-defense? James Jones Sr. thinks so.
FOX 2: "What are we looking at here, sir?"
"That's them jumping my son," he said.
His son, James Jones Jr. is in police custody for a shooting near Buffalo and East Lance in Detroit Tuesday.
Also in custody is Sedale Gilliam who called FOX 2 and said the shooting was in self-defense, before turning himself into police Wednesday.
"I was in fear for my life," he said on the phone call. "This s*** was self-defense. I was there looking for my brother who got jumped by a group of people."
Jones Sr. says his son called one of his brothers, who then called Sedale Gilliam. He drove to the area of the fight and purportedly saw James Jones Jr. on the run.
"And it's a car chasing behind them and they're shooting at them," Jones Sr. said. "So when James sees Sedale, he starts running toward him. so that means now they're shooting at Sedale because he's in his pathway. Sedale says he didn't pull his weapon up until a bullet went past his head, that's the only time he upped his.
"He said he heard a bullet go past his head and he upped and he just started shooting. You've got to protect yourself."
Detroit police say a 28-year-old man was shot during the altercation and taken to a local hospital where he's in critical condition.
The shooting happened amidst a spike in violent crime in Detroit including the death of 2-year-old Brison Christian, shot while riding in a pickup truck on i-75  in a case of mistaken identity.
Detroit police launched a series of raids the day after the Buffalo Street shooting as part of Operation Restore Order: DPD's answer to violent crime.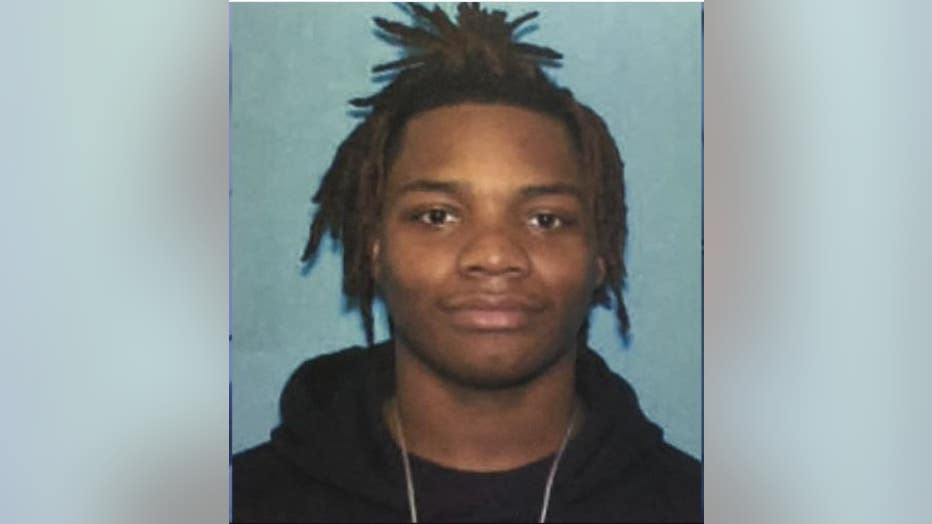 The raids targeted people with outstanding warrants and providing a show of force to both crooks and citizens alike.
But Jones Sr. claims the Buffalo Street shooting is not in the same vein as the recent headline-grabbing crimes across the city.
FOX 2: "You're saying this was a clear case of self-defense?"
"Come on man you see it yourself. all that happened at the same time," Jones Sr. said.
FOX 2: "What would you say to their family because they're going through it right now as well."
"We're all going through it, you know. My prayers are with y'all," he said. "My prayers are with you and I hope he makes it through, and I hope we can get this all settled and iron it out the right way."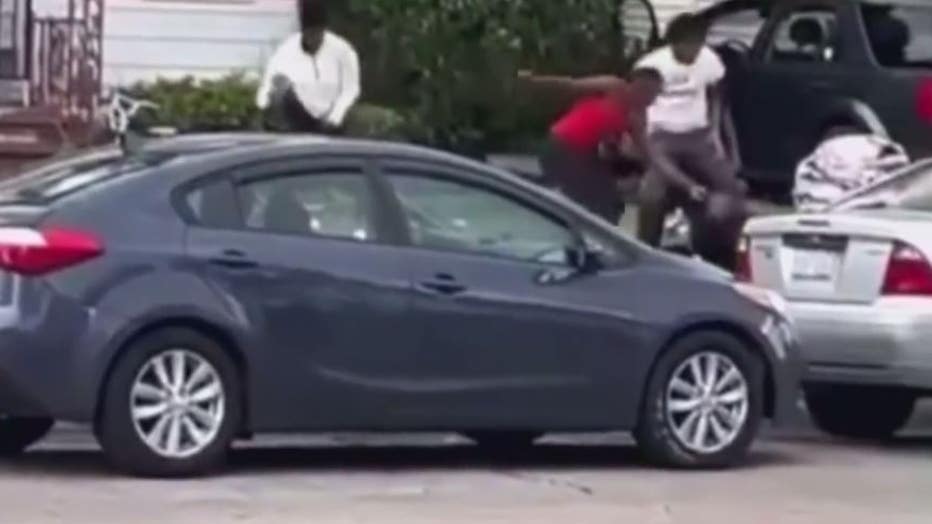 Both men are in custody and the Wayne County Prosecutor's Office will determine if those men will face charges.