'He went running back into the house': Family's dog saves 1-year-old during fire
DETROIT (FOX 2) - A family of six and their dog Blue are all living in their van after a fire destroyed their home.
"Everything is gone that's really all I can say," said Janet Kelly. "We've been in our van piled up just living in there."
They do still have each other though.
Last week – their duplex caught fire in the top level after the other tenant's kids were playing with a lighter.
Two of Janet Kelly's daughters and their uncle were home at the time, off Beniteau Street on Detroit's East Side. The oldest girl Zoey and her uncle got out safe.
"This was our only house and we never had one before," said daughter Zoey Kelly. "I thought one of my sisters got hurt or my cat or dog."
One-year-old Chantal was still inside the house when the family says Blue darted back into the fire.
"He went running back into the house because he knew Chantal, my youngest was in her playpen," Janet said. "The firefighters had to chase him up and once they got up there, they realized that was going on."
Janet is convinced, because of Blue – the baby is now safe and uninjured.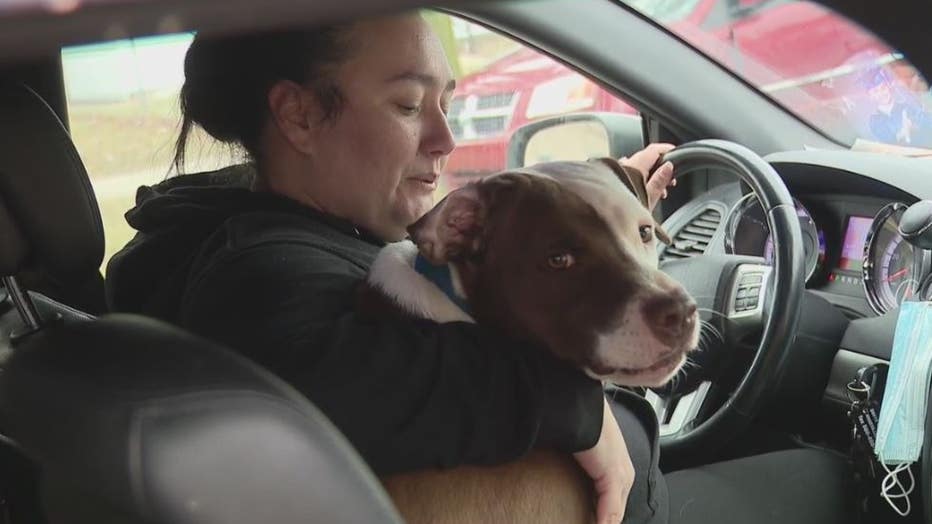 The family got him two years ago from Detroit Dog Rescue, he barely survived a harsh life as a puppy on the streets of Detroit, and now he's this family's loyal protector.
"No dogs are allowed at a shelter and I refuse to leave Blue because God knows where my family would be without him," Janet said.
The Red Cross stepped in to cover a hotel for a few nights otherwise, this time of year, the family's strapped for cash.
"I'm a landscaper so hopefully when the sun comes around I can keep the money rolling in, to keep us stable," said Chantal's fiancé Daquan Davis.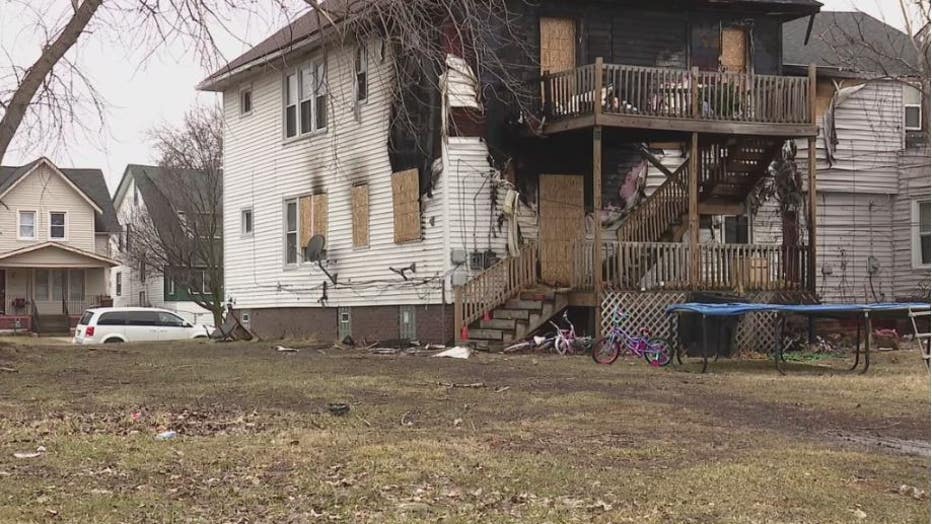 The girls just want to get back to school – and they, just want to give the kids a home again.
"If there are any landlords out there willing to give us a chance and help us out," Janet said.
This family needs some help. First and foremost, they need a place to live - but in the meantime - there is a GoFundMe fundraising page. if you want to donate, you will find it HERE.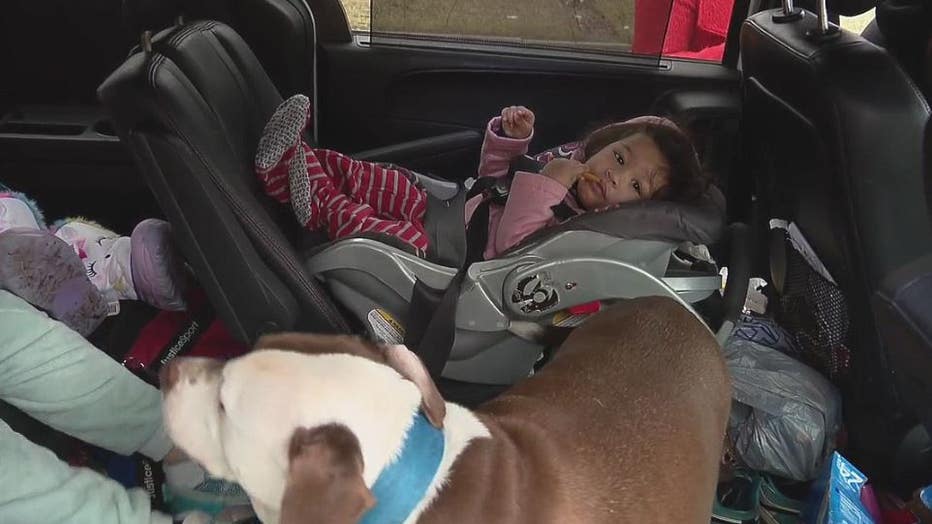 One-year-old Chantal and family dog Blue, who led firefighters upstairs to her amid the house fire.