Here are the newest Michigan COVID-19 restriction changes
DETROIT (FOX 2) - Michigan Gov. Gretchen Whitmer announced a series of restriction updates Tuesday, easing up numerous COVID-19 capacity limits.
These changes will begin Friday and remain in effect until April 19.
Restaurants
50% capacity for bars and restaurants, up to 100 people. This is up from 25% capacity.

11 p.m. curfew, changed from 10 p.m. curfew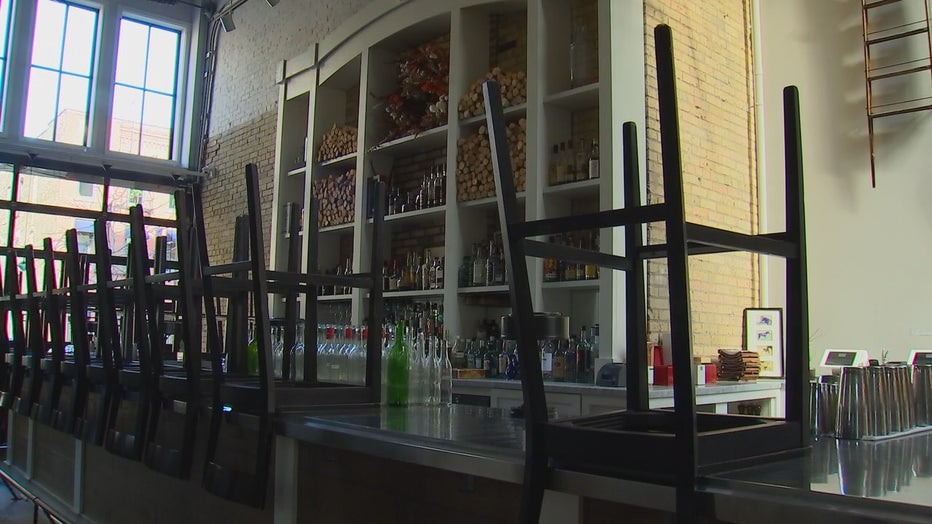 Private gatherings
Private indoor gatherings at homes can have a maximum of 15 people from three different households.

Private outdoor gatherings can have up to 50 people.
Public gatherings
Up to 25 people indoors

Up to 300 people outdoors
Indoor entertainment
Indoor entertainment venues, including movie theaters and bowling alleys, are allowed to be at 50% capacity, up to 300 people.

Casinos can operate at 30% capacity.

Indoor stadiums and arenas that seat fewer than 10,000 people can have 375 attendees. Stadiums that seat more than 10,000 people can have 750 attendees.
Outdoor entertainment
Outdoor entertainment and recreation facilities can have up to 1,000 people.
Shopping
Retail stores can allow up to 50% capacity.
Gyms
Gyms can operate at 30% capacity. Workout equipment must be spaced 6 feet apart, and masks remain required.
Both inside and outside visits will be allowed at nursing homes that haven't had a positive COVID-19 test within their facilities in the past 14 days. 

Masks must be worn and distance must be maintained.