Hutch's Jewelry murder: Killer fired multiple shots through victim's heart, testimony reveals
FOX 2 (WJBK) - New chilling details emerged in court about the murder of popular Oak Park Jeweler Daniel "Hutch" Hutchinson Thursday.
In court the prosecutor told in great detail how Hutchinson was killed, saying the alleged shooter got close and shot him multiple times - including through his heart. The prosecutor claimed that the shooter had a second chance to reconsider his intent to kill, but still pulled the trigger in first-degree premeditated murder.
"Obviously there's an intent to kill, he's holding a gun that's a deadly weapon," said John Skrzynski, prosecutor. "There's multiple shots fired at very close range, all into the chest of Mr. Dan Hutchinson."
Prosecutors argued the crime of killing Dan Hutchinson, while his wife was in the car with him was premeditated, but also that Roy Larry did things that clearly show that.
"That implies a premeditated intent to kill."
The question of motive continues to be explained as an elaborate conspiracy between several people that took months to plan, according to the charges.
Prosecutors say Marco Bisbikis worked with three other men – Darnall Larry - Angelo Raptopolous, and Darnall's cousin Roy Larry - to have Hutchinson murdered, so Bisbikis could benefit from the couple's will.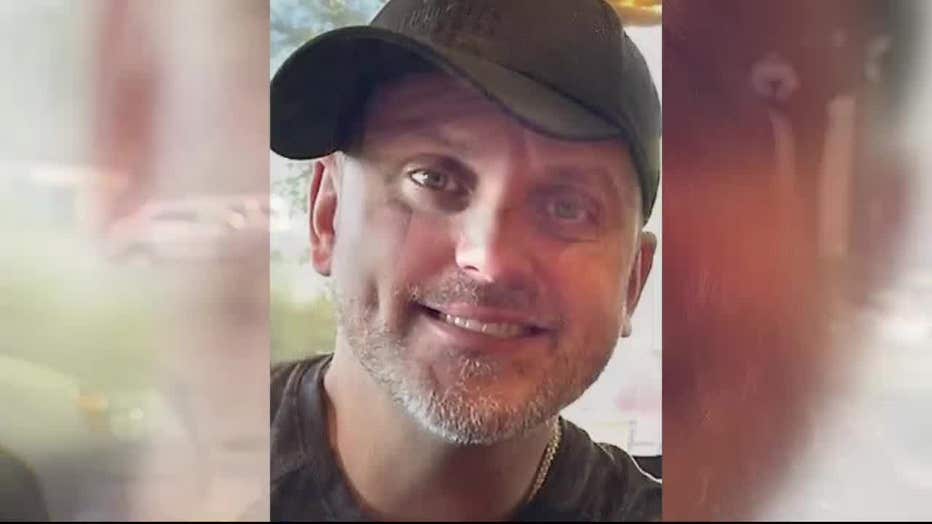 It is a claim his attorney vehemently denies. Darnall previously said he wanted out, his testimony key to the case. Attorneys for Bisbikis and Raptopolous tried to discredit Darnall.
"This is a man who when he was first interviewed by the police, denied that he was involved in anything," said James Thomas, defense attorney. "They want to make Marco a part of the conspiracy, they want to make him the mastermind, nobody with any common sense would do that."
"Why is he lying about who provided a vehicle used in the murder," said James Bullotta, defense attorney. "He has no problem putting that on my client, that's a very serious lie to be telling over and over again.
"But more serious than that judge, is who provided the murder weapon."
Related:
The judge wasn't buying any of it
"I find probable cause and Marco Bisbikis most likely committed this offense, all these matters are bound over."
It was also reiterated by the prosecutor that Roy's cousin Darnall tried to warn the Hutchinsons about the impending plot to kill them, by not only allegedly going to the jewelry store but also calling them.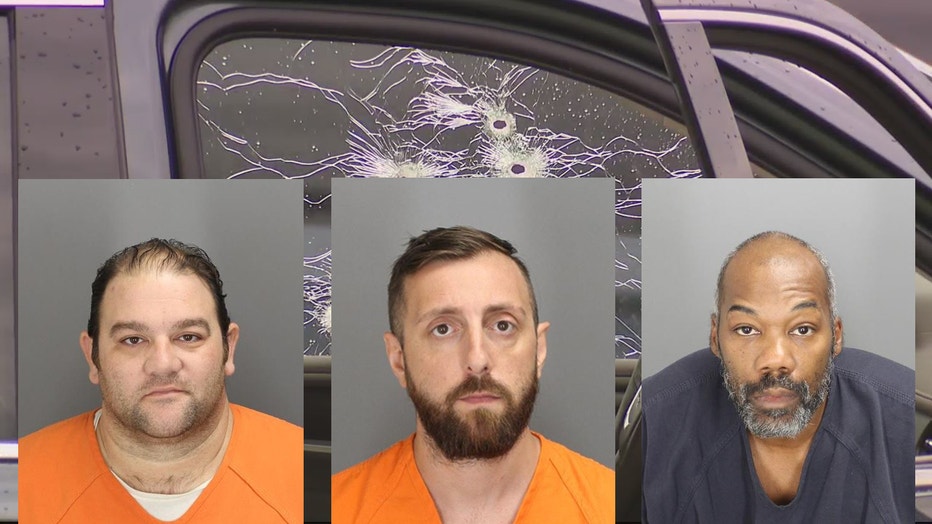 (From left to right): Marco Bisbikis, Angelo Raptoplous, and Roy Larry