Hutch's Jewelry murder: Witnesses testify during preliminary exam for accused killers
OAK PARK, Mich. (FOX 2) - The men accused in the murder of jeweler Dan "Hutch" Hutchinson appeared in court Thursday for another day of witness testimony after explosive testimony from Dan's wife and a suspect who took a plea.
FOX 2 plans to stream the preliminary exam, which is scheduled for 1:30 p.m., above.
Marco Bisbikis, Angelo Raptoplous, Roy Larry, and Darnall Larry were charged in connection with Dan's 2022 murder in the parking lot of an Oak Park pawn shop the Hutchinsons owned.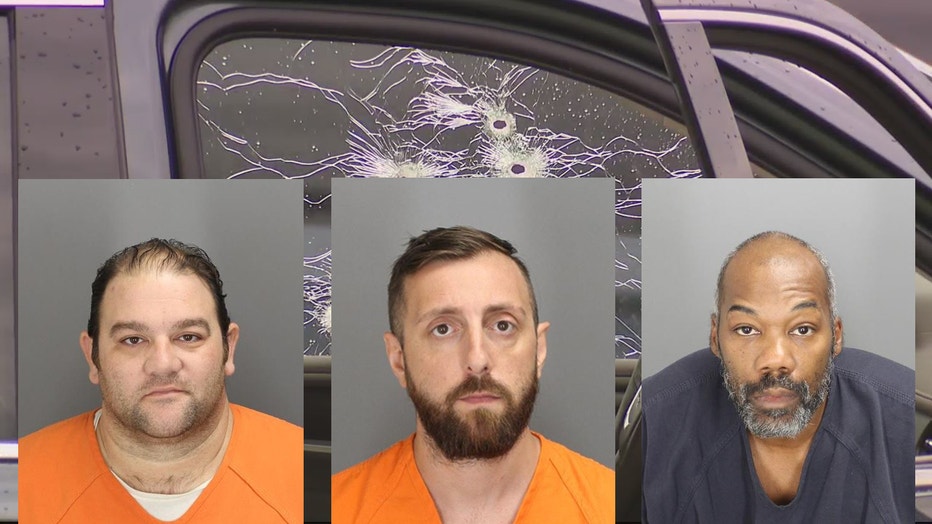 (From left to right): Marco Bisbikis, Angelo Raptoplous, and Roy Larry
Darnell waived his right to a preliminary exam and pleaded guilty to conspiracy to commit murder. He testified earlier this month.
According to Darnell, the couple's attorney, Bisbikis, wanted them dead.
Related: Witness gives explosive testimony behind Hutch's murder
Bisbikis, Darnell testified, was a ranking member of the mafia. He wasn't aware of many details of the relationship between Bisbikis and the Hutchinsons but was told they needed to die by a "certain time."
He heard about the plot from Raptoplous, another figure charged in the widening probe looking into the killing of the Oak Park jeweler. He then asked Bisbikis directly, who confirmed what Raptoplous said.
Bisbikis is accused of orchestrating the murder after allegedly writing himself into Hutchinson's will. He and Raptoplous allegedly instructed both Darnell and his cousin Roy, the accused gunman, about the vehicle they should be looking out for. 
In March, Dan's wife Marisa, who was granted immunity, shared testimony about how Bisbikis was heavily involved in the business, and her husband often consulted him. Marisa said between 2019 and 2020, revenue at Hutch's tripled, with the business bringing in about $21 million in 2020. This jump in money lasted until 2021.
MORE: Hutch's wife details business relationship with lawyer accused of orchestrating murder
During this time, Marisa said Hutch didn't report all cash transactions because cash sales over $10,000 require businesses to file tax forms. Some customers didn't want to provide the information necessary for these forms, such as Social Security numbers, so the business honored the customers' wishes and did not report.
Marisa said Bisbikis told the couple it wasn't good to keep large amounts of cash at the business. They began bringing bundles of cash to his firm, All Law, where it was put into a trust.