Train derailment in Dearborn causes long backup but no injuries
DEARBORN, Mich. - Michigan State Police responded to a train derailment near I-94 in the area of Michigan and Wyoming Avenue in Dearborn. Officials say there was nothing toxic aboard and no injuries.
The train company, CSX Transportation the train company said four empty cars derailed at Southern Street, off Wyoming.  But those cars were in the back part of the nearly two-mile-long train while the front part of the train continued on about a half-mile to the overpass on I 94 where it stopped.  
 Heavy machinery was brought in to clean up the mess.  And the cause of the derailment remains under investigation.   
In a tweet from state police, law enforcement observed a flat car hanging over the exit lanes onto the streets, and part of the bridge had been destroyed.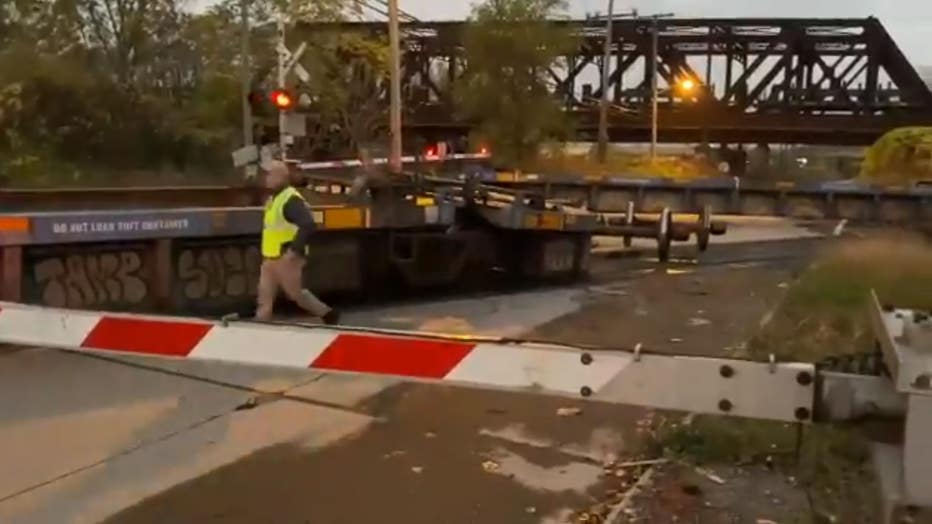 A railroad car has gone off the tracks in Dearborn by I-94, blocking exit lanes onto Wyoming and Michigan Avenue.
Wyoming Ave travels underneath the railroad crossing.
The incident got the attention of U.S. Secretary of Transportation Elaine Chao. 
"Today's accident, and all the inconveniences to commuters and for the community, underscores the tremendous need to maintain and keep infrastructure at the best state that it can be so that we can prevent accidents like this."
Coincidentally, the Secretary announced on the same day of the derailment that Michigan was getting a $15.5 million grant for infrastructure improvements for railroads.  
After about eight hours, the cleanup was completed and the train was on its way. 
I-94 was initially closed before CSX determined the highway was safe to drive on.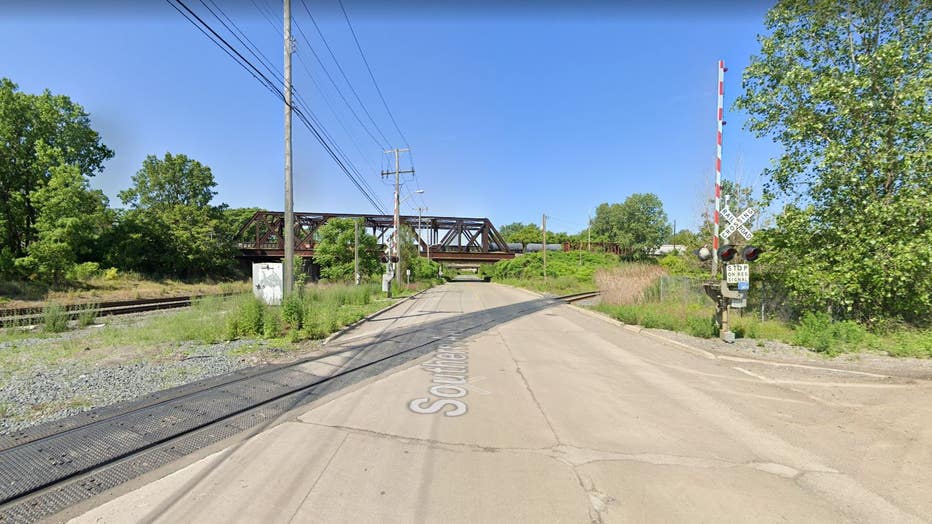 The Miller Bridge can be seen where the train became derailed. This image was pulled from Google Maps.