Innocent woman shot and killed at Detroit gas station
DETROIT (FOX 2) - Detroit Police said an innocent 19-year-old woman sitting in a car at a gas station was shot and killed when one man pulled out a gun following an argument with another man Wednesday afternoon.
Police said the young woman was sitting in a car in the gas station at Outer Drive and Conant Street in Detroit, just east of Dequindre.
According to police, two men were arguing about something at a gas station when one of the men pulls out his gun and started shooting. The suspect hit the other man in the hand and also shot into a car, police said, where two women were sitting.  
One woman was grazed by a bullet, the other was killed.
"A carload of females one of those, unfortunately, was hit. A 19-year-old lost her life. Hust senseless violence out here - in the middle of the day," said DPD Commander Eric Decker.
Police are still trying to find the shooter but said the woman was not involved with either of the men but was in the wrong place at the wrong time.
Decker said they don't have a good description of the suspect aside from he was a Black man in his mid-20s, standing 6'1", wearing a white t-shirt, white shoes, and carrying a handgun.
Police said they're still trying to determine if the two men knew each other and identify the shooter. Anyone who knows anything is asked to call CrimeStoppers at 1-800-SPEAK-UP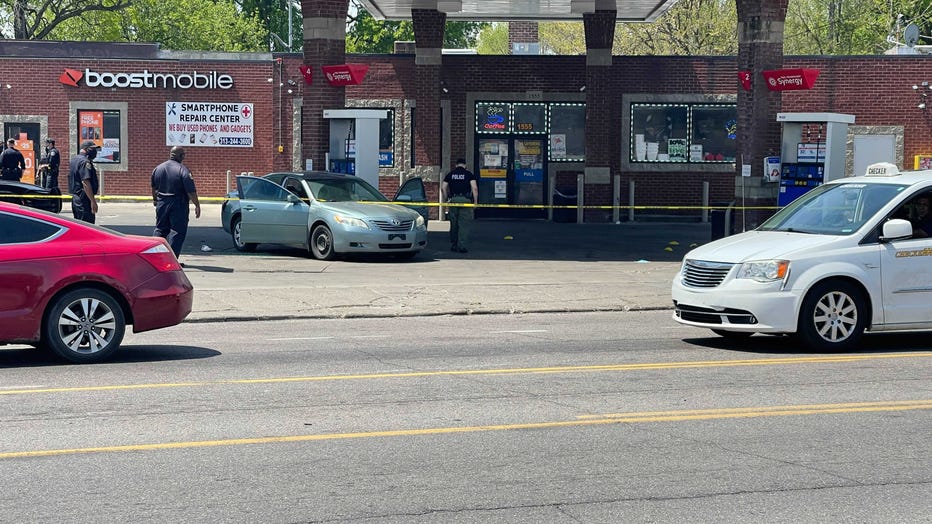 Detroit Police said an innocent woman was shot and killed when two ment got into an argument outside of a Detroit gas station Wednesday afternoon.