James and Jennifer Crumbley appeal to Michigan Supreme Court to have charges dismissed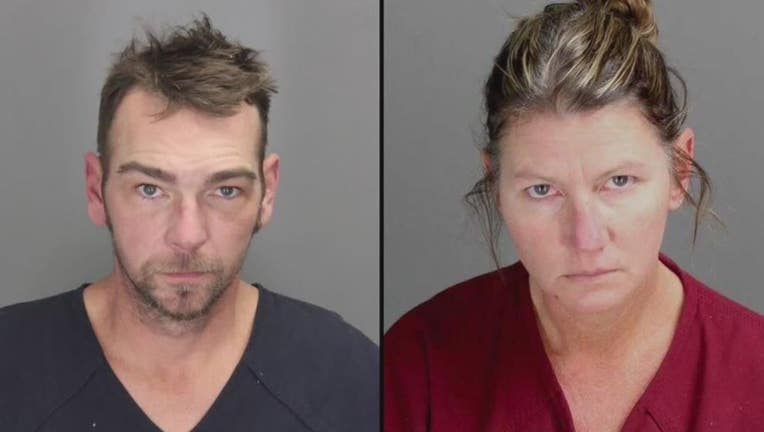 article
SOUTHFIELD, Mich. (FOX 2) - In what may be a last effort from the parents of Oxford High School shooter Ethan Crumbley to have charges dismissed, James and Jennifer Crumbley have appealed to the Michigan Supreme Court.
The attorneys for the Crumbley parents filed a request with the court on Tuesday, asking the state supreme court to hear the case and dismiss charges against them. The appeal comes less than two months since the Michigan Court of Appeals ruled there was enough evidence to try James and Jennifer Crumbley for their role in the Oxford High School shooting in 2021.
The motion to appeal does not mean the Michigan Supreme Court will hear the case, however. The motion is asking the court to hear the motion. If the court says they will hear it, they will debate the details from the preliminary examination and other court proceedings. If the court rejects the motion, it will uphold the appeals court ruling in March.
The Crumbley parents were charged with four counts of involuntary manslaughter after their son Ethan went on a shooting spree in 2021 – killing four students inside Oxford High School.
This is the second time the state Supreme Court will review facts of the case. A trial had been scheduled for January 2023 but in November, the state Supreme Court questioned whether there was insufficient evidence to try both Crumbleys after the parents appealed the case.
The issue is, can the parents be responsible for their criminal acts of their kid? James Jennifer Crumbley are saying the real problem was their son, Ethan, since he was the one that did the shooting. The defense attorneys have argued that whatever the parents did might have been considered bad parenting, but it was not the cause of the deaths, and they want the case thrown out.
James and Jennifer Crumbley have sought to have their manslaughter charges against them thrown out. On March 23, the court of appeals ruled that there was enough evidence for trial.
Oakland County Prosecutor Karen McDonald the other hand, says there were plenty of warning signs to show that these parents are at fault and if you take a look at all of the factors, yes it would have been foreseeable their son could have gone out and committed the murders.
RELATED: 'They covered it up': Parents of Oxford High School shooting victims on new allegations
In the March 23 ruling, the court said that, based on the evidence presented in the preliminary exam, it would be reasonable to determine that the parents could have prevented the shootings by removing Ethan from school that day.
The Crumbley parents' attorneys argue that the circuit court abused its discretion when it upheld the order and is asking for the Suprem Court to reverse the order of the trial court and have the Crumbley parents released from custody.