Judge: Detroit man beat emotional support puppy while dog's owner was hospitalized
DETROIT (FOX 2) - The puppy a Detroit man is accused of beating for breaking his sunglasses is an emotional support animal, a judge said.
Lenard Maurice Shaw, 29, was arraigned Friday on charges of second-degree killing/torturing an animal and abandoning/cruelty to one animal. He is accused of recording himself hurting the puppy then sending videos of the attack to its owner.
During Shaw's arraignment, the judge said that the puppy named Lady is an emotional support dog for the owner's son. The owner was hospitalized when the abuse happened March 1.
Two weeks after the alleged crime, the owner was in her home when she heard whimpering and went outside to find the puppy in a trashcan.
Shaw allegedly confessed to abusing the dog and putting it in the trash.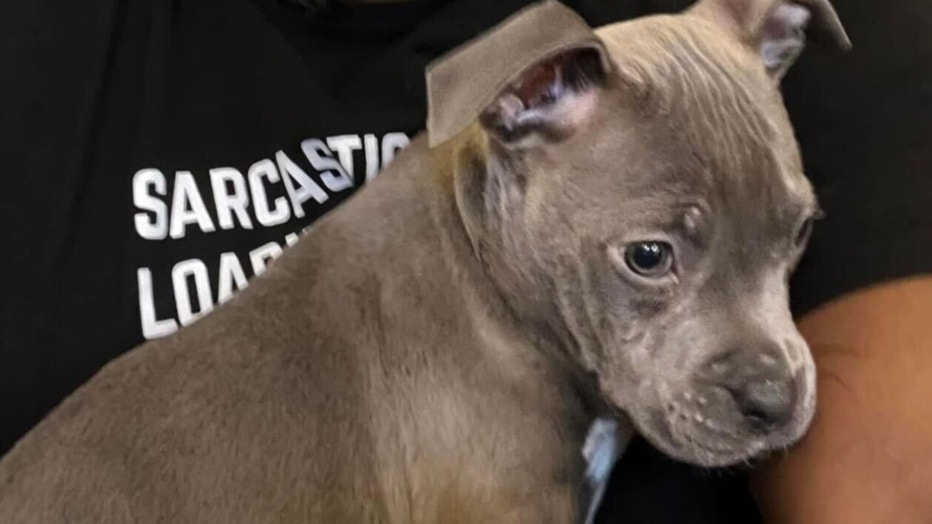 The puppy that was beaten
"The charges here are extremely concerning," the judge said."This describes the savage beating of a small puppy."
The judge set his bond at $50,000, saying that she believes he is a danger to the community. Shaw returns to court Monday for a bond redetermination.