Lawsuit filed after Royal Oak Zoning Board chairman allegedly assaulted business owner at meeting
ROYAL OAK, Mich. (FOX 2) - A lawsuit has been filed after a fight broke out in August between a Royal Oak business owner and the city's zoning board chairman.
MORE: Fight breaks out at community meeting on zoning
The Royal Oakers for Accountability and Responsibility organization was holding a meeting at the Elks Club when Mayor Michael Fournier and Zoning Board Chairman Clyde Esbri showed up.
"This was a private meeting in a private place and he was not invited," said attorney Solomon Radner. "They were told at the door, 'You are not invited. We don't want you here.'"
Radner is representing Greg Stanalajczo, who was injured in the scuffle.
Video showed Stanalajczo put his arm up and touch Esbri.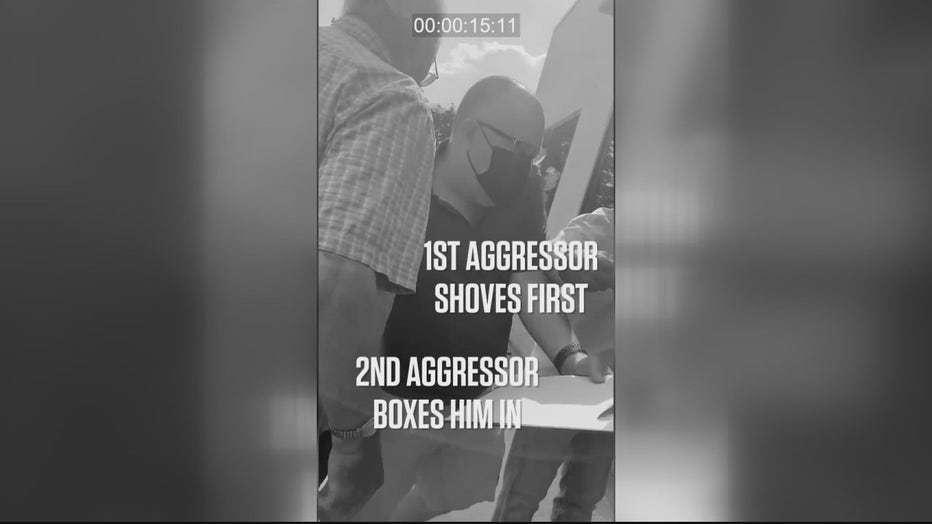 "My client just tried to create a little space," Radner said.
After that, a fight broke out.
"My client's already had one surgery and he's scheduled to have at least one more surgery," Radner said. "This is a clear assault and battery, as clear cut as can be and it was videoed."
After the incident, Fournier said he was at the meeting to listen to concerns.
"We attended what was advertised as a public meeting, [when] we got there we were met with some hostility within seconds," Fournier said.
The lawsuit was filed against Esbri, Fournier, and the city of Royal Oak. It seeks monetary damages, but a specific dollar amount is not listed.
"At this point, we have not been served. Since the city is named when litigation is presented we'll be forwarding that onto our insurance carrier because the plaintiff is seeking monetary damages," said City Manager Paul Brake.