Man busted with enough fentanyl to kill 500K people after selling drugs to undercover officers
WARREN, Mich. (FOX 2) - A drug dealer had enough fentanyl to kill 500,000 people when he was busted selling drugs to undercover officers, police in Metro Detroit say.
Dionte Carson, 40, of Centerline, is accused of selling fentanyl and other drugs to undercover officers over the course of a month.
"I'd classify him, based on my experience as a major dealer, a major player," said Warren Police Commissioner Bill Dwyer.
An investigation led to a raid at one of Carson's two houses, a Detroit home in the area of Goddard and Eight Mile. During that search, Dwyer said authorities found cash, guns, pill presses, 200 grams of cocaine, and a kilogram of fentanyl.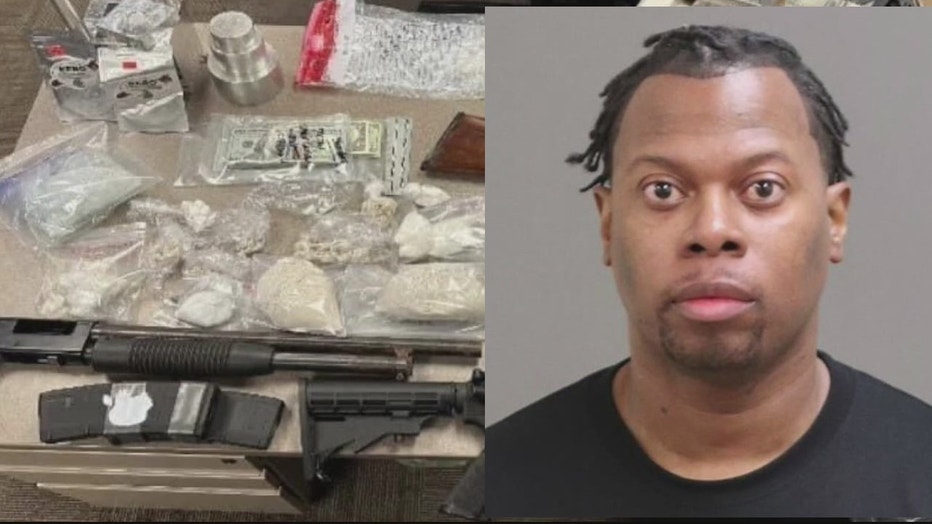 "One kilo would kill 500,000 people," Dwyer said. "If you come to Warren and sell drugs, you're going to be arrested, you're going to be convicted, and you're going to prison."
Depending on how that kilo is sold, it can net anywhere from $1 million to $10 million.
Authorities said they got a drug dealer and his weapons off the streets.
"One was a sawed-off shotgun, I mean that kind of tells you what they're doing out there. The other ones were mostly handguns that we're checking, probably stolen, probably been used in other type of crimes," Dwyer said.
Carson, who has no prior criminal history, is now facing drug and gun charges. His bond was set at $1 million.