Michigan students have 4th worst chronic absences in US; educators have a plan to fix it
FOX 2 (WJBK) - The number of kids missing school on a consistent basis is alarming - based on the measurement of missing 18 days a school year.
One study found roughly 39 percent of all Michigan students are considered chronically absent. That is the fourth worst in the entire country.. 
The numbers are even worse at 43 percent when you focus on Wayne County - but there is an effort underway to stem the tide.
At Rawsonville Elementary School, principal Tracy Bryant is constantly working to ensure her students show up every day - and for good reason.
"Students that have chronic attendance problems are usually the ones who you see with academic challenges," said Bryant.
She's not alone. In Wayne County 114,000 students or 43 percent of all students are considered chronically absent.
"It's 18 absences," said Principal Tyra Smith-Bell, Pulaski Elementary Middle School. "So from August until June, is students accruing 18 absences, that is considered chronic."
As for why - educators can point to many reasons.
"If the car goes down, no gas money, life happens," Bell said. "They are not able to get them to school."
The main reason was the pandemic. Before Covid, roughly 16 percent of kids were chronically absent in 2021, and in 2022 that number jumped to 49 percent.
They are starting to see those numbers fall slightly and the Wayne County Regional Educational Service Agency is offering pilot programs to get kids excited to learn.
"Students that are disengaged, oftentimes feel bored or 'I don't like school,' or having conflicts with peers, are sometimes the reasons why kids don't want to be in school," Bryant said.
The educator and parent speak from experience. Her 5th-grade son Brayden enrolled in the three-week pilot program over the summer.
"It was done in a fun way that was interesting to kids," she said. "That is the most important piece, high-interest levels."
She says the excitement trickled over into the school year.
"The excitement is there and they won't even realize that we got them," she said. "Once we get them excited, they want to be here."
The hope is when this strategy is paired with teacher-parent engagement, the number of kids chronically absent will go down.
"Let us as the educators do our job," said Bell. "All you have to do is get them to us."
Both principals say the best thing parents can do is set a routine both at night for bedtime and in the morning - they say kids thrive and crave consistency and expectations.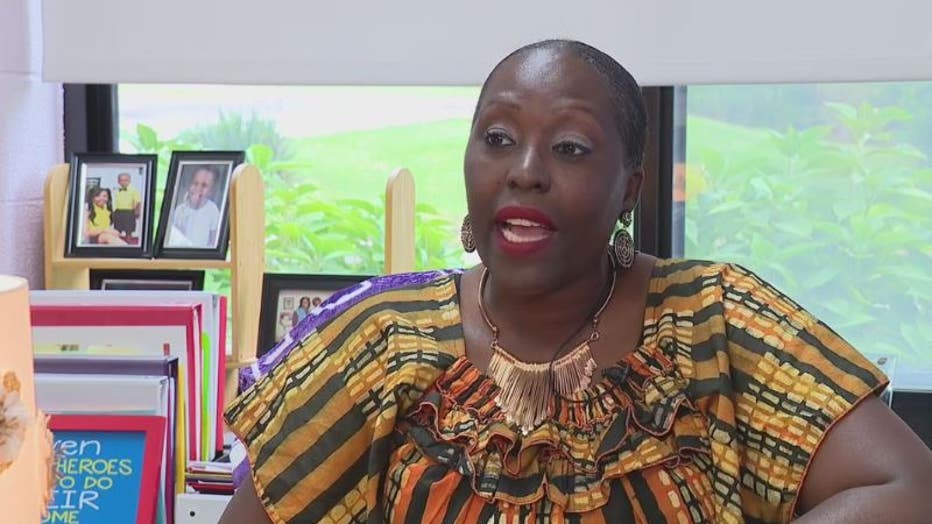 Rawsonville Principal Tracy Bryant