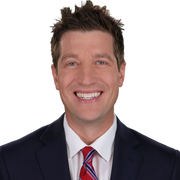 Dave Spencer
Anchor/Reporter
I am a weekend anchor and weekday reporter at FOX 2 who is back working in my hometown.
It took 13 years of learning the ropes, but now I'm home doing what I love! As a reporter I arrived back in Detroit just in time to see a city in the middle of rebuilding itself. 
After growing up in Troy and attending MSU (Go Green!) I got my start in TV in Lansing. I then ventured out to horse country, spending sometime in Lexington, Ky. I realized that I was pure Michigan when I took a job that got me closer to home, working in Grand Rapids. 
Close was just not good enough for me so here I am back in the D.
If I'm not on air, chances are I'm sampling some of the best music Detroit has to offer having attended hundreds of live concerts over a lifetime. 
I love that my job takes me in different directions everyday and allows me to give people a voice they may not otherwise have. 
If it's important to you... It's news to me. 
The latest from Dave Spencer