Michigan traffic stop leads police to $9 million worth of fentanyl; California man arrested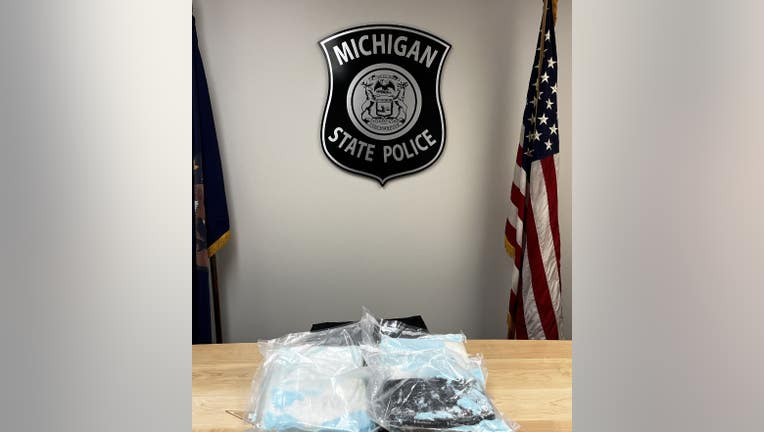 article
VAN BUREN COUNTY, Mich. (FOX 2) - A traffic stop Tuesday in southwest Michigan led police to $9 million worth of fentanyl and $30,000 in cash.
Michigan State Police Hometown Security Team troopers stopped a vehicle on eastbound I-94 near mile marker 55 in Paw Paw Township for improper lane use and a cracked windshield around 9:40 a.m. According to police, there were "several indicators of criminal activity."
The driver, a 25-year-old California man, gave police permission to search the vehicle. During the search, police said they found four kilos of fentanyl wrapped in heat-sealed bags stuffed in a duffle bag.
During the investigation, police learned of a second location, where they found another two kilograms of fentanyl and $30,000 in cash. 
Read Next: Evidence leads investigators to believe missing SW Michigan mother may have been murdered
One kilo can produce about 500,000 fentanyl pills with a street value of approximately $1.5 million, meaning that the drugs found in the vehicle and second location were worth around $9 million.
The Hometown Security Team said it was the largest fentanyl seizure from a traffic stop in Michigan.
The California man is being held at the Van Buren County Jail on charges of possession with intent to deliver more than 1000 grams of fentanyl. Police said there was evidence the man smuggled the drugs across the country.