Michigan university adds full-time therapy dog to help students' mental health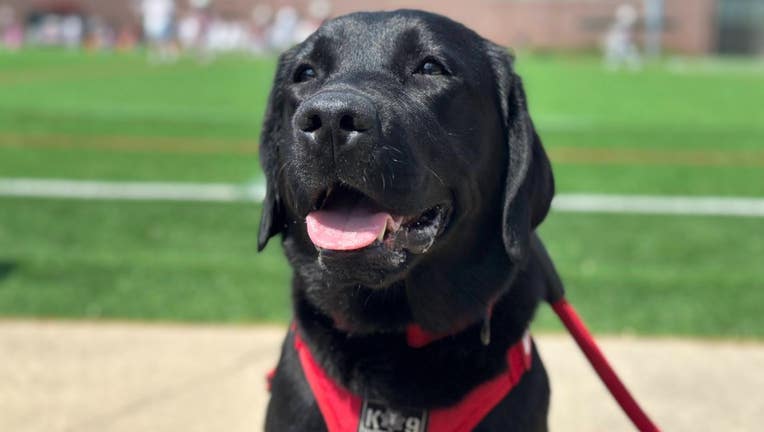 article
GRAND RAPIDS, Mich. (FOX 2) - Meet Onyx, a 2-year-old black lab with an important mission at Davenport University.
Onyx is the newest full-time member of the school's Public Safety staff, and she's ready to help students' mental health. In addition to providing comfort to students, she loves her toy, Mr. Quackers, playing with her younger brother Odin, and going on walks.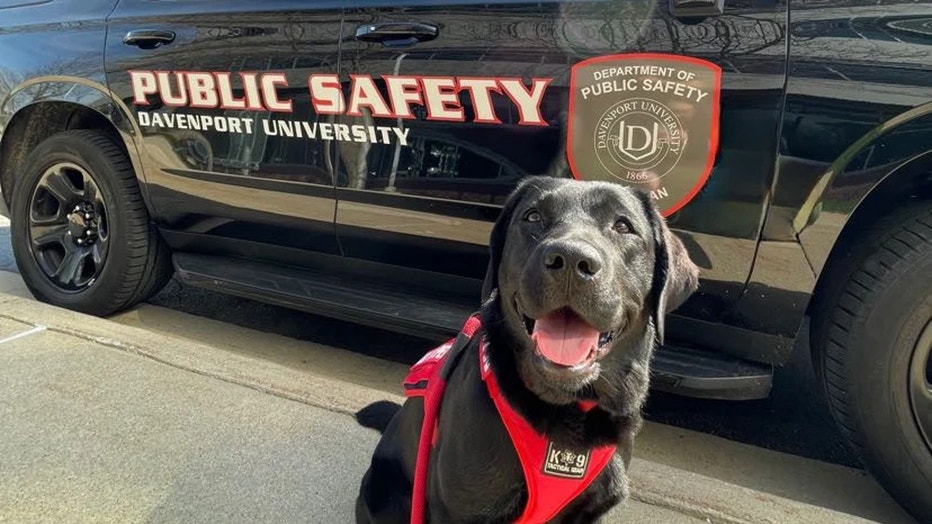 (Photo: Davenport University)
"We're committed to supporting the health and well-being of the Davenport community," said Dr. Richard Pappas, Davenport University president. "The addition of Onyx to our Public Safety staff is another way we can strengthen this support system. She'll be there for not only our students but our faculty and staff, too."
According to the school, the university has seen a 105% increase in mental health services utilized by students since the Covid pandemic.
Onyx is from Paws With A Cause, while her handler Brett Windsor worked at the University of Michigan Health-West hospital security department before coming to Davenport.
Winsor also founded the school's therapy dog program, which is funded by a Davenport University M.E. Legacy Endowment Fund grant.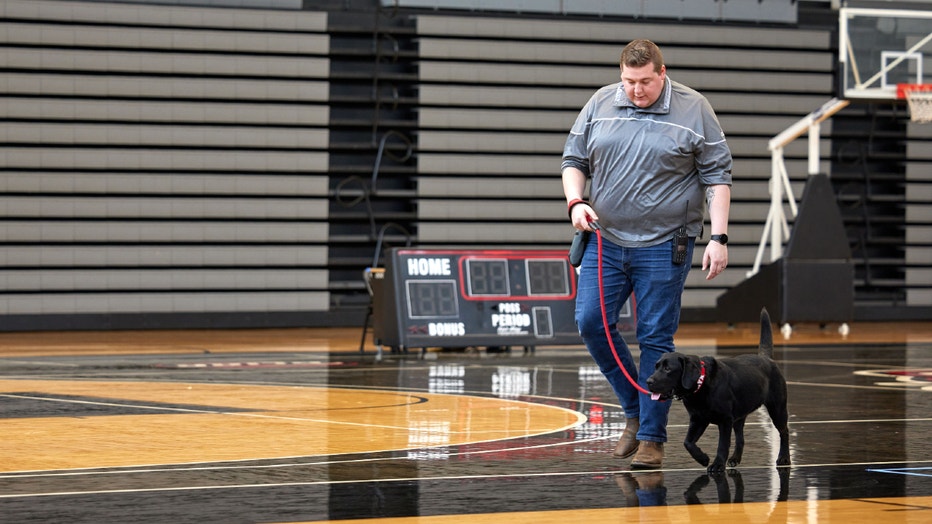 (Photo: Davenport University)
"I was able to see first-hand people suffering from mental health crises and always wanted to provide more support to those individuals in need," Windsor said. "When I transitioned to Davenport, I still had the same passion to better assist those suffering from a mental health crisis. Having responded to multiple student residents with mental health needs, I knew our team needed a tool to better bridge that gap and better connect with the Davenport community."
Onyx will spend most of her time at the Grand Rapids Lettinga campus, where she is on duty from 9 a.m. to 5 p.m. Monday through Friday. She will occasionally visit Davenport's other campuses in Midland, Lansing, Holland, Warren, and Detroit.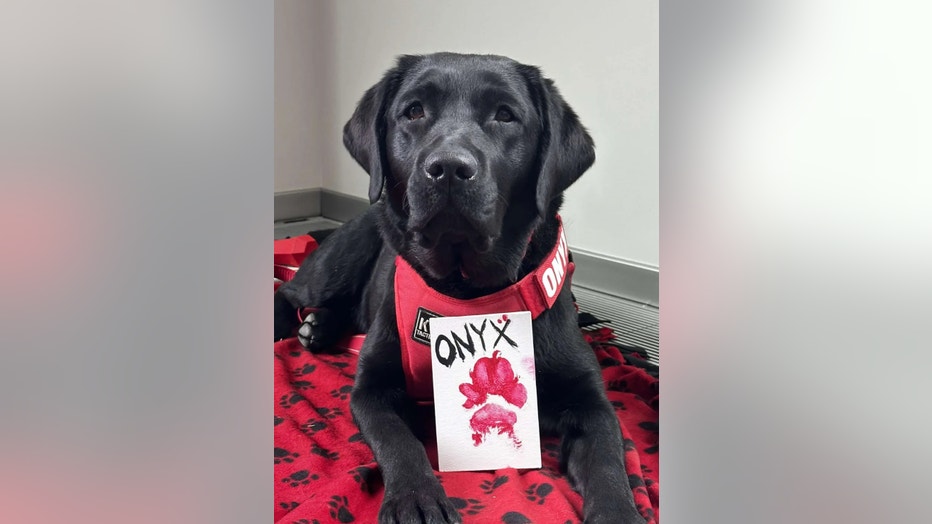 (Photo: Davenport University)
"Studies have proven that interacting with pets can significantly reduce cortisol levels – which are known to indicate stress," Windsor said. "Onyx's addition to the team gives us a tool to diffuse difficult situations and help students relax. She has already proven herself to be a valuable resource to the Davenport Community."
An Instagram page has been set up to show what Onyx is up to. Check it out here.