Monroe County sheriff seeks information after Detroit woman hit, killed by gravel hauler on Telegraph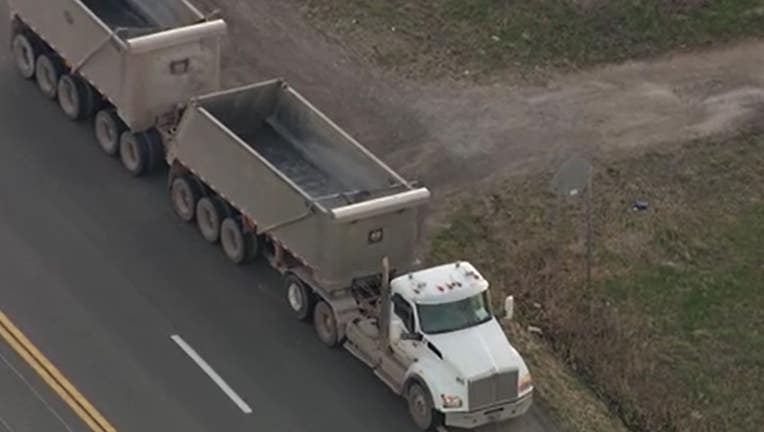 article
MONROE COUNTY, Mich. (FOX 2) - An investigation is ongoing after a Detroit woman was hit and killed by a gravel hauler while walking on Telegraph in Monroe County last week.
Bernice Simmons, 55, was in the middle of the right lane of southbound traffic north of Carleton Rockwood Road in Ash Township when she was hit just before 5 a.m. April 12. Authorities said Simmons was wearing dark clothing at the time of the crash. 
The truck driver, a 40-year-old Ypsilanti man, crossed the centerline while trying to avoid hitting the woman. The truck stopped on the northbound shoulder and right lane.
Alcohol and speed do not appear to be factors, the Monroe County Sheriff's Office said.
Anyone with information about the crash is asked to contact the sheriff's office at 734-240-7756.