Motor City Comic Con 2015: Robert Englund from 'A Nightmare on Elm Street'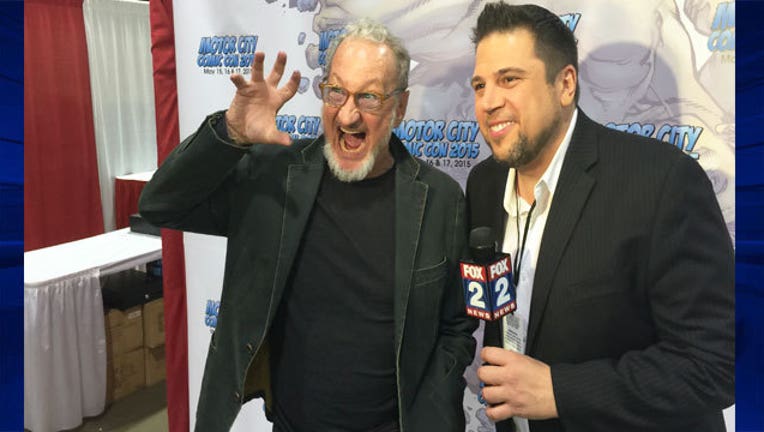 article
 Known best as "Freddy Krueger" Robert Englund played one of the all-time horror villains.
Debuting in the 1984 classic "A Nightmare on Elm Street" and its many sequels, Englund's long career has led to many roles but none as nearly iconic.
One of the guests at Motor City Comic Con, Englund spoke about the zombie craze as well as his fans which span numerous generations.
He also talked about a few of his favorite stops around metro Detroit.
"I wanted to go out to my old haunt in Rochester last night," he said. "Go out to the Meadow Brook Theatre and check out Cranbrook where I taught for awhile. 
"It was raining so hard I missed it. But maybe I can sneak up there tonight or tomorrow."
Watch the video for the rest of the interview, smartphone viewers CLICK HERE.