Murdered Greektown security guard and staple of downtown Detroit honored at vigil
DETROIT (FOX 2) - You could be having the worst day, but if it ended with a "Daryll Hug" then it would feel alright.
"Incredibly respectful and just the most caring individual," said one woman describing Daryll Straughter.
Straughter was a staple of the downtown Detroit scene. He'd seen everything during his tenure as a security guard in Greektown. For those that had frequented the popular night-life scene, they likely had seen him too.
And then he was shot and killed while breaking up a fight two weekends ago. 
His loss sent waves through the community, many who knew Straughter as a protector. He was "basically an honorary police officer of Detroit," said another woman. "He had their backs as no other."
Friends of Straughter paid homage to him during a vigil on April 23, where they lit candles, held a balloon release, and recalled their meetings with him.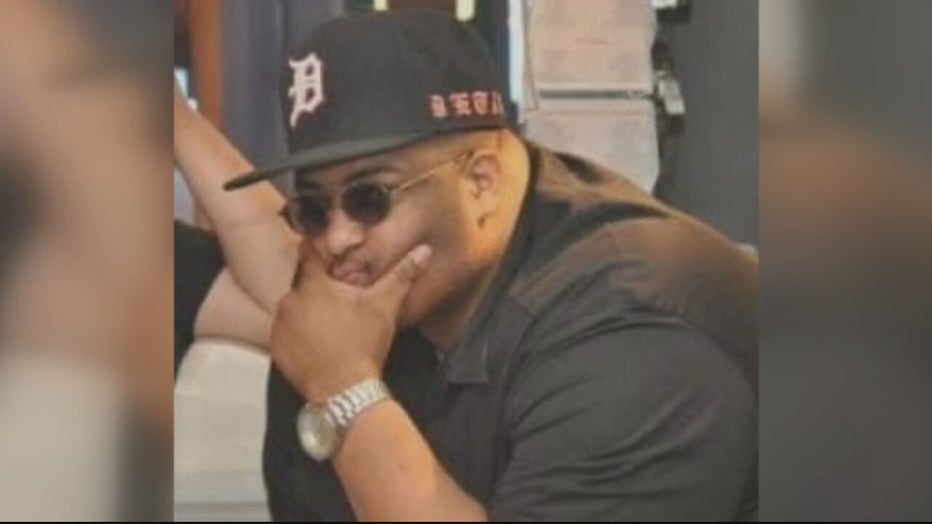 A Detroit couple were charged in Straughter's killing after a 33-year-old man allegedly shot him in the chest. The suspect had gotten in a fight over someone cutting a line at a liquor store on April 15. 
MORE: 'Not just doing more arrests'; Detroit rolls out new crime prevention plan to reduce gun violence
Travis Irving and Kay Christian, 34, were both arrested days after the shooting.