Need for gun safety education renewed after accidental shooting kills 12-year-old
DETROIT (FOX 2) - Detroit police are still working to find out who owned the gun that was left loaded, unsecured and accessible to three boys on the city's east side - ending in a 12-year-old boy's death.
FOX 2 spoke with the boy's cousin Wednesday night. She says she saw so many of these stories on the news but never thought it would happen to her family.
"I saw the kids earlier walking down the street - it's so tragic," a neighbor told FOX 2.
There's been a number of people and organizations preaching the gospel of gun safety in Detroit in hopes of preventing similar tragedies.
"Just last Sunday, June 13th, we were here passing out 450 gun locks," said Derek Binford.
Binford heads up one of the outreach efforts of the Black bottom gun club- members hit the streets passing out gun locks and give primers on firearm safety to anyone willing to listen. He says there's no excuse for kids to get a hold of loaded firearms.
"My thought process sitting up thinking about it, hey look if you're going to leave the gun at home, you're away, take the magazine out," he said. "Unchamber a round, hide them, separate them, (that is the) easiest way, if you don't have a gun lock. But we provide these gun locks. DPD provides these gun locks."
Police say there were no adults in the home when the boys, two 12-year-old twins and their 13-year-old cousin, got a hold of the gun.
Firearm instructor and clothing brand owner Kevin Jordan helped create "Erica's Big Day," a children's book tackling what kids should do if they come across an unsecured firearm.
"We made this card up for Erica's Big Day:  "Stop. Don't touch. Run. Tell an adult." So if it's an unsafe firearm a kid will already know what to do and how to approach it.," Jordan said.
Earlier this year four children were shot after kids got a hold of unsecured guns.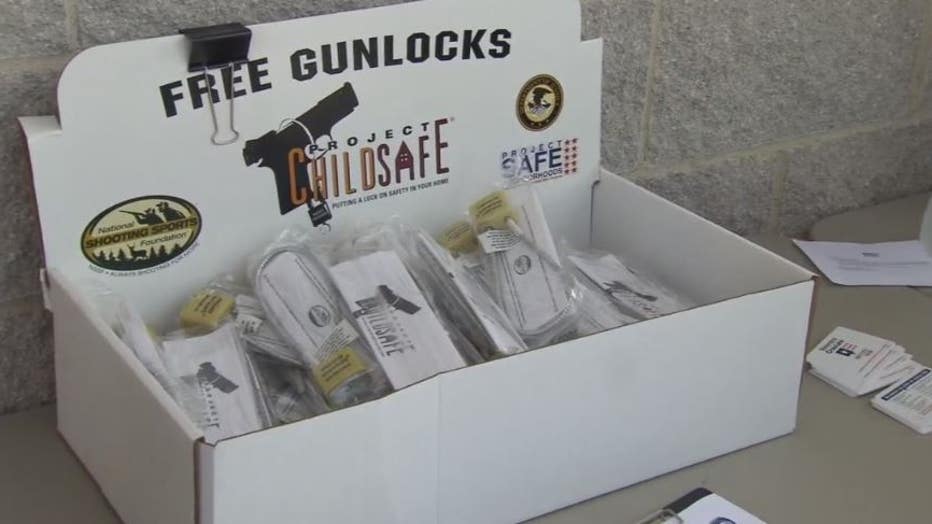 "We have to take responsibility so the tragedies can stop," said Maliq Hicks.
It prompted Hicks to partner with other firearm instructors to launch the Safe and Secure Project to educate parents and kids about firearm safety and storing them properly.
Tuesday's fatal shooting has them doubling down on their efforts.
"We're partnering with Uncoiled Firearms in Livonia and we're also going to take it to Top Gun Shooting Sports located in Taylor," he said. "We're going to try to get it to as many ranges as possible and have as many people come out."