New, 3rd threat causes Richmond Schools to cancel classes Thursday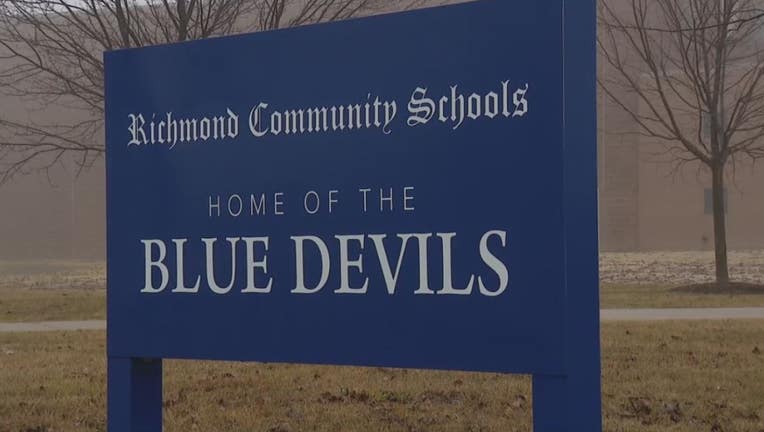 article
FOX 2 (WJBK) - A third school threat has been reported at Richmond Community Schools - leading to the school being closed on Thursday.
The district reports the latest threat was received at 6:43 p.m. Wednesday night from OK2SAY that a middle school student was "going to come to school with a gun and is not afraid to use it."
In a letter to parents, the district said Richmond police were notified and officers were sent to the student's home to investigate.
"As of 7:30 p.m. this evening, no contact has been made with the student or the student's parents," the letter said. "Therefore school will be closed on Thursday, Jan. 12, 2023 while police investigate this threat."
It is the latest incident among a wave of school threats received by the district. Two threats were received last week, causing classes to be canceled Jan. 4, 5, and 6.
Parents said they were on edge with the threats, as they weighed in at the school board meeting Monday. 
It started on January 2nd, schools were supposed to be closed for one day while new staff got up to speed. But then a note was found in a middle school office an antisemitic threat to kill a specific middle school staff member and his family.
The staff member had been on the job for just days prior to the threat and has now quit.  As a result school was closed for an entire week, resuming Monday the 9th. the day after a second threat was discovered.
OK2SAY is a state-wide student safety program allowing confidential tips about threats or crimes directed at students, parents, teachers and staff, or schools.
The letter, signed by Superintendant Brian Walmsley, added that parents and students should say something if they have read or heard anything of a "concerning nature," encouraging them to come forward.
"We need to support each other as the past few days have been frightening for students, parents and staff," he said.