Oakland County Sheriff says suicide calls have surged recently - especially in past 2 days
FOX 2 (WJBK) - If you or a loved one is feeling distressed, call the National Suicide Prevention Lifeline. The crisis center provides free and confidential emotional support 24 hours a day, 7 days a week to civilians and veterans. Call the National Suicide Prevention Lifeline at 1-800-273-8255. Or text to 741-741
CLICK HERE https://afsp.org/about-suicide/risk-factors-and-warning-signs/ for the warning signs and risk factors of suicide. Call 1-800-273-TALK for free and confidential emotional support. 
The Oakland County sheriff is sounding the alarm, saying there have been a rise in suicides - and suicide attempts in the last two days.
"Every day, multiple calls a day," said Oakland County Sheriff Michael Bouchard. "One of the individuals we were able to take to a hospital to get committal and hopefully get into treatment. I think so many people are struggling on so many levels.
"I think Covid magnified it. So there's just more anxiety, depression, anger. On every call we see more manifestations on wider emotional swings."
He says there's also numerous drug overdoses his deputies have been responding to, as of late.
"Overdoses are an everyday thing for us. We have probably averaged 10 or 15 a week that we have saved," Bouchard said. "And then we go to a similar or close number that don't make it. And that could very well be part of a mental health crisis too, they may be self-medicating."
Bouchard says that's on top of an attempted suicide Wednesday night in Sutherland Street in Southfield, where a 31-year-old man shot himself in the head after holding police at bay in a standoff that lasted several hours.
That case is still being investigated.  First Responders and Therapists alike say they more of the tragic results of modern society's high pressures.
"Coming out of the pandemic, the fallout of the pandemic, the economy, social media," said Dr. Rose Moten.
Moten is a clinical psychologist, author, and life coach.
"Anything you can think of obviously that can be a stressor in your life, in my life, can be something that can trigger a person who already has perhaps a predisposition to depression or some other mental illness into an episode that suicide ideation may be present," she said.
Moten says this time of year can be especially troublesome for those struggling with their mental health.  She paints the picture of what treatment can look like, to save a life.
"Hospitalization to get a proper diagnosis, because without a proper diagnosis, we can't have proper treatment - that's very important," she said. "It's important to see a mental health professional. Believe it or not, 75 to 80 percent of all psychotropic medications are actually prescribed by family physicians - who don't necessarily have experience in mental health.
"And that's why it is very important to seek out psychologists, psychologists,.so they can be treated properly."
Both the doctor and the sheriff say there needs to be an overall larger investment in mental health. Bouchard says law enforcement needs a behavioral health specialist who can go along with officers to help in delicate situations especially like a standoff linked to a mental health concern.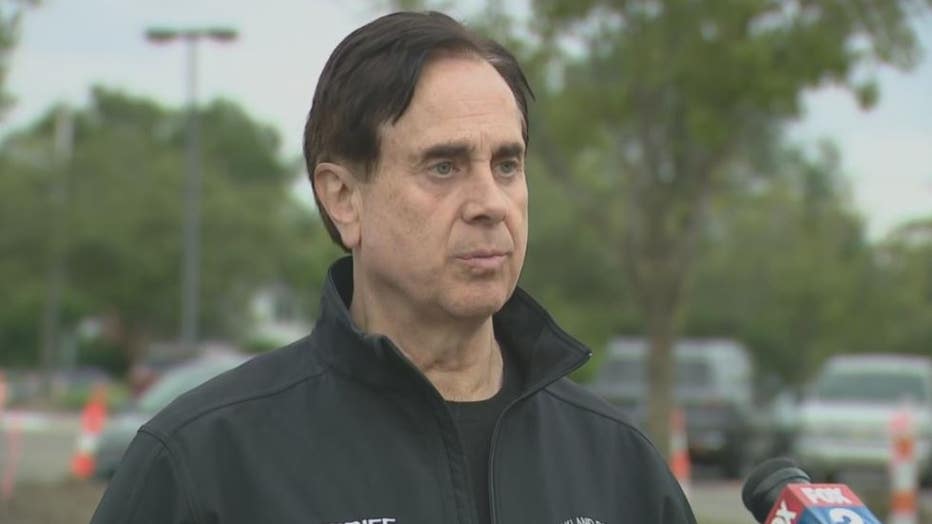 Oakland County Sheriff Michael Bouchard