Red Flag Warning: Fire danger levels high across Lower Peninsula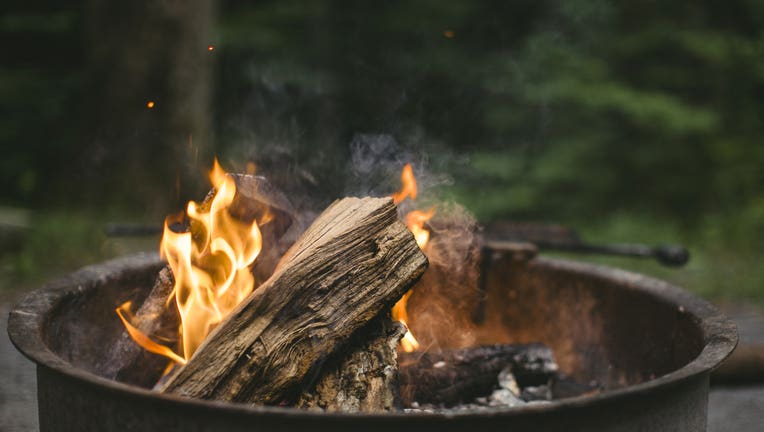 article
DETROIT (FOX 2) - The weather is nice, so bonfires and BBQs are probably on your mind. If you do light up a fire, though, be extra careful. Much of the Lower Peninsula of Michigan is under a red flag warning.
Fire danger levels are very high across the Lower Peninsula as a result of warm temperatures, winds, and winter buildup of dry grasses. Embers can travel far quickly in the wind, turning a small fire into a large one.
What is a Red Flag Warning?
A Red Flag Warning was issued by the National Weather Service for many parts of western Michigan - starting in Eaton and Jackson County and stretching up to most of the the northern portion of the Lower Peninsula.
The warning means conditions are favorable for forest fires. A combination of strong winds, low relative humidity, and warm temperatures can contribute to extreme fire behavior. Caution is advised with any outdoor fires or when using any equipment that may cause sparks.
Conditions are ripe for a fire with winds between 15 and 20 MPH and temperatures in the mid 70s. 
Related: Vehicle fire spreads to Westland homes, killing family's dog
According to the Michigan Department of Natural Resources, nine out of 10 wildfires are caused by people, and burning lawn debris is the main cause of wildfires in the state.
"People need to be careful when doing any outdoor activity that could spark a wildfire," said Don Klingler, DNR resource manager for the southern Lower Peninsula. "These fuels can ignite very easily."
Burn permits will not be issued for the next few days in northern Michigan, while people looking to obtain a burn permit in the southern part of the state should contact local fire authorities about permits. 
How to prevent a fire from spreading
The National Weather Service is urging people to be careful with their outdoor activities. Consider limiting campfires or grills to keep them well contained. Chainsaws, all terrain vehicles, and smoking all have the potential to throw a spark and ignite a dangerous fire.
The DNR provided fire safety tips and burn information:
Contain your campfire or bonfire in a pit or ring and make sure you put it out thoroughly before leaving for the night. Douse the fire with water, stir the ashes and douse again.
Never leave any fire — including hot coals — unattended.
Keep a hose or other water source nearby when burning.
Prevent sparks. Keep trailer chains from dragging when you're on the road; don't park hot equipment on dry grass.
Never shoot fireworks into the woods, dry grass, or shrubs.
Do not burn plastic, hazardous materials, foam, or other household trash. It is illegal, and this can release dangerous chemicals into the air.
You can use a burn barrel with a screen on top to burn paper, leaves, and natural materials.