Police arrest student with magazine at Lincoln High School in Warren after students say he brandished gun
WARREN, Mich. (FOX 2) - A threat against Lincoln High School in Warren led to the arrest of a student who had a magazine with him on Wednesday afternoon.
According to Warren Police Commissioner William Dwyer, a 16-year-old junior at the school made a threat, and students allege the teen brandished a handgun.
RELATED: What are the consequences of making school threats? 
Two students called 911, and within three minutes, the school resource officer was in the classroom arresting the student who allegedly had a gun.
Dwyer said "there was complete chaos" in the classroom, and the student was taken into custody.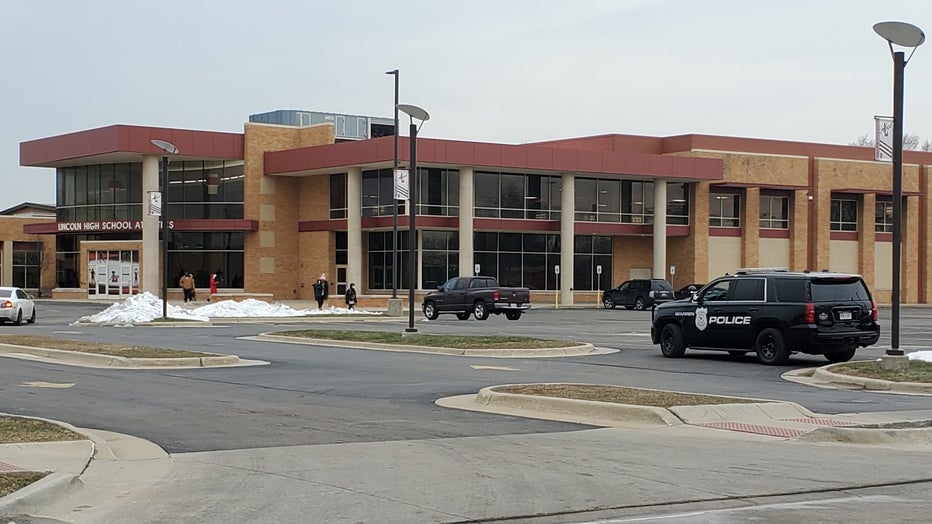 The magazine was found after the school resource officer and another officer arrested the teen. Police did not specify if the magazine was loaded. 
Students were released from the school. Police said there is no further threat, but officers were searching the school for a weapon. No gun has been found.
"He had a couple minutes to pass that weapon off to other students or to another student, so we're just attempting to recover the weapon itself, that witnesses indicate that he had in his possession," Dwyer said.
He said it is likely the student did have a weapon on him at some point. Police are seeking charges.
During the incident, the school went into lockdown. Van Dyke Public Schools Superintendent Piper Bognar said the district prepares for instances like this.
"We always focus on safety. We've of course been revisiting safety plans. We worked with the Warren Police Department last week to talk about situations that could occur and have occurred in schools in the past," she said.
Bognar said staff in the district do a good job reporting concerns they have.