Suspect in custody after fatal shooting outside Hazel Park factory following workplace disagreement
HAZEL PARK, Mich. (FOX 2) - Police are investigating a fatal shooting in Hazel Park after a body was found in the parking lot of a factory.
A shooting was reported at the property, which is located on 10 Mile and Vance, near Dequindre. A suspect was also in custody, Hazel Park police confirmed. 
The LG Energy Solution building was evacuated Friday morning while authorities investigated the shooting.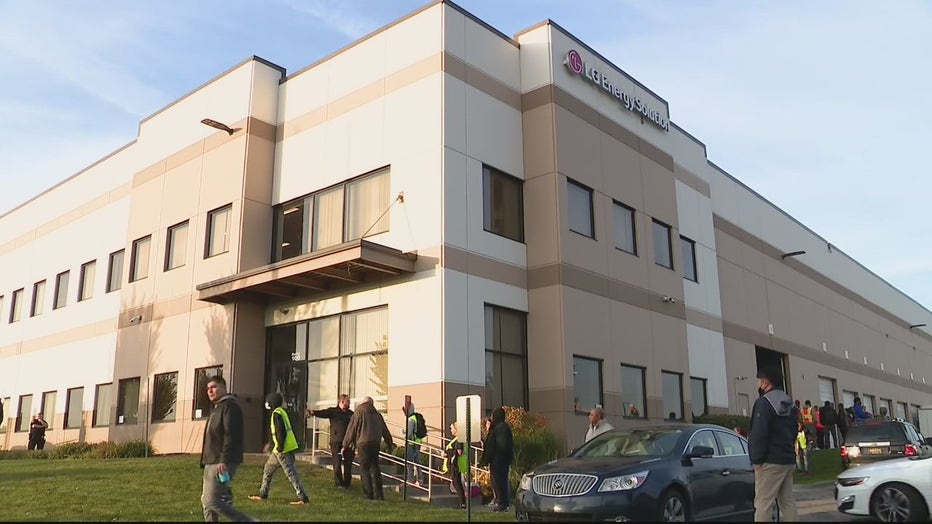 LG Energy Solution in Hazel Park.
According to police, the shooting happened after a disagreement in the workplace. It started around 7 a.m. inside the facility where employees were fighting. It continued in the parking lot where the shooting happened.
Sources have identified the victim as 27-year-old Raphael Scott-French.
"We believe there's a dispute. We don't know exactly, how it started or how it transpired," said Brian Buchholz, with Hazel Park police. 
Video showed a large group gathering inside the building before the shooting, but police do not know if that was connected to the shooting.
"I don't know if it was the suspect and victim in that altercation inside or if they just happened to meet up after in the parking lot," Buchholz said.
LG released a statement:
"On October 21 around 7 a.m., an incident occurred outside of our LG Energy Solution Michigan facility in Hazel Park, involving two staffing agency workers. A fatal shooting occurred in the parking lot and the suspect is in custody. Authorities were immediately called and operations were stopped. We are cooperating with the Hazel Park Police Department on their investigation. Our thoughts are with the victim's family during this difficult time."