Pontiac man selling fentanyl disguised as oxycodone pills busted by undercover officers, police say
STERLING HEIGHTS, Mich (FOX 2) - A Pontiac man is accused of selling fentanyl disguised as oxycodone pills to undercover Sterling Heights police officers numerous times.
Police began investigating 31-year-old Miguel Angel Rosario-Nieves in early February and raided a Pontiac home later that month. During the raid, they discovered 18,000 pills of fentanyl with the label "M30," the imprinted number on normal oxycodone pills. 
"Whoever is buying and getting those pills may be thinking they're taking oxycodone and in reality taking a synthetic form of an opioid called fentanyl," Sterling Heights Police Chief Dale Dwojakowski said. "Just so happy that we were able to get these drugs before they got on the street."
According to police, these pills were strong enough to kill a person in one dose, and had a street value of about $450,000.
"We were shocked," Dwojakowski said.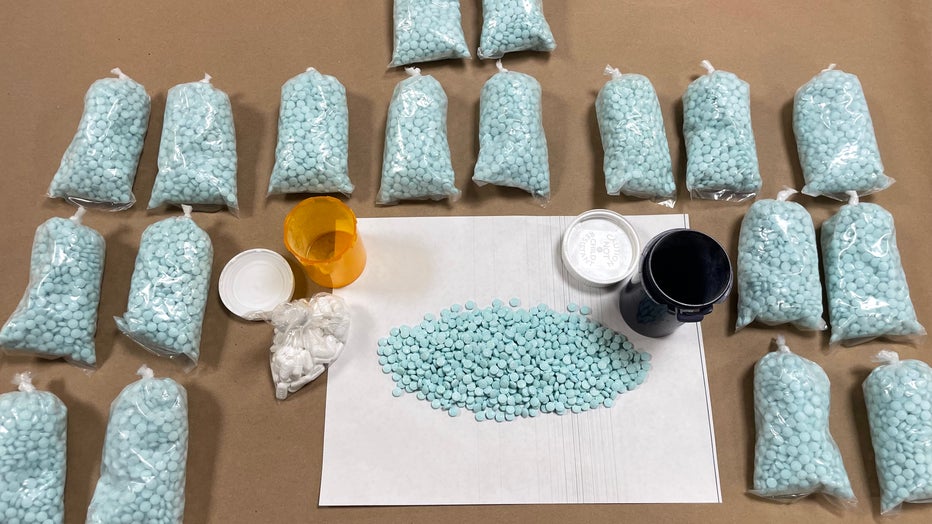 Rosario-Nieves was arraigned on a charge of selling controlled substances and given a $500,000 bond.