Road rage shooting suspects lead police on chase before crashing in Warren
FOX 2 - Suspects in a suspected road rage shooting incident in Hazel Park led police on a chase before crashing on Monday.
Three of the four suspects were hospitalized with non-life-threatening injuries after crashing. The two people who were allegedly shot at inside a city work truck were not hit by the suspects, police say. 
A 19-year-old man, two 18-year-old men, and a 19-year-old woman, all from Detroit, were inside the suspect vehicle.
Investigators said at about  2 p.m. police responded to a report of shots fired at the victims from the suspects' vehicle, a 2007 Dodge Nitro in the area of Woodward Heights and Couzens. Police spotted the Nitro near Eight Mile and John R and attempted to pull it over, but the suspects then fled.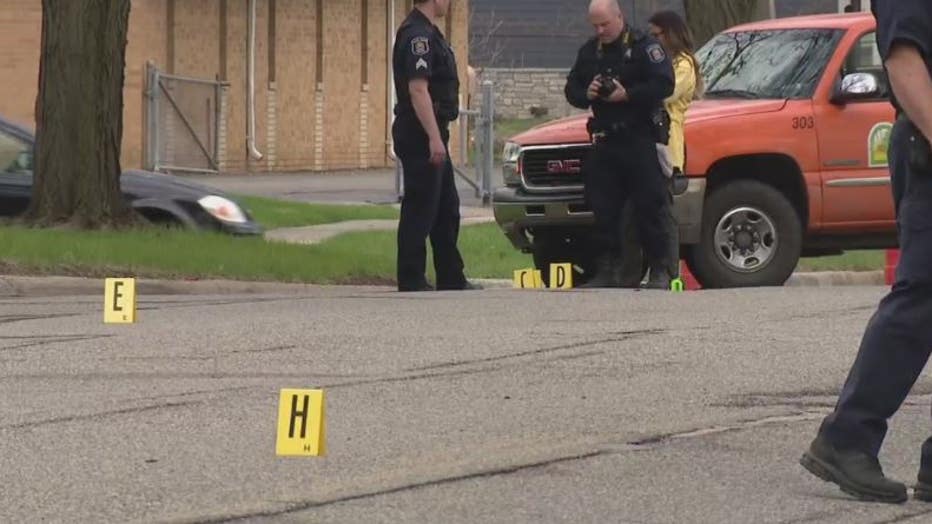 Police gather near the evidence markers Monday.
The vehicle led Hazel Park police through Detroit and Warren before crashing on a residential street near Nine Mile and Van Dyke. Police say during the chase, a handgun was thrown from the vehicle, which was recovered. Two other semi-automatic handguns were recovered.
Hazel Park police are continuing to investigate and will seek charges through the Oakland County Prosecutor's Office.