Southwest Detroit neighborhood up for land swap deal with Moroun family
DETROIT (FOX 2) - A 3.8-acre plot of land along the Detroit River has become a flash point for residents worried about what the owners of the Ambassador Bridge will do if it's transferred to them.
The city would receive $5 million in improvements to Riverside Park, which lies just to south of the bridge.
The Detroit City Council is expected to vote on the land transfer deal, which involves Detroit International Bridge Co., which is owned by the Moroun family.
The city council previously rejected a similar land swap deal with the Moroun family after bowing to intense public pressure. Land swap deals are intended to include benefits to the community that are funded or serviced by the business that is receiving the land. 
The land in question Tuesday is the Hubbard Richard neighborhood.
RELATED: Detroit City Council approves Hudson's site $60 million tax break
Neighbors are worried that by swapping the land over to the bridge owners, the Moroun family's business will expand, sending more truck traffic near local neighborhoods.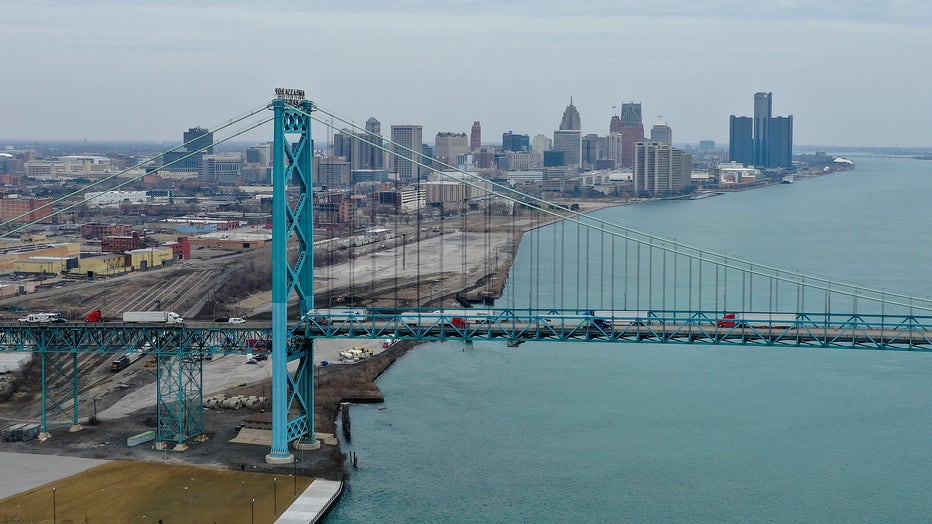 DETROIT, MICHIGAN - MARCH 18: Aerial drone view of the Ambassador Bridge that connects Detroit and Windsor, Canada on March 18, 2020 in Detroit, Michigan. The U.S. and Canada have agreed to temporarily restrict all nonessential travel across the Cana
Some neighbors are arguing the council needs to negotiate a community benefits agreement with the family before approving in land transfer. However, the DIBC says the city is required by law to approve the deal.