State House Democrat power balance may take hit with mayoral races in Warren, Westland
FOX 2 (WJBK) - Democrats currently control the Michigan House - with a slim 56-54 advantage.
All that can change tonight with a pair of mayoral races: Democrat Rep. Lori Stone is running to be mayor of Warren and Democrat Rep. Kevin Coleman is running for mayor of Westland.
If both win that would subtract two votes from the House Dems 56, giving them 54 - a tie with Republicans. The two political parties would then have to share power.
If both lose, the House stays in Democratic control. If one wins and the other does not, the Democrats still have enough votes to keep control at 55.
In other words, Governor Gretchen Whitmer's entire Democratic agenda in the short term will be decided by a relatively small number of voters in the two cities.
Eventually however, early next year in the event both Democrat candidates win, Whitmer would call a special election to fill the vacant seats.
In the meantime, it would be a new ballgame with the House tied 54-54 - and it is one that Whitmer and the Democrats would not want to play in Lansing.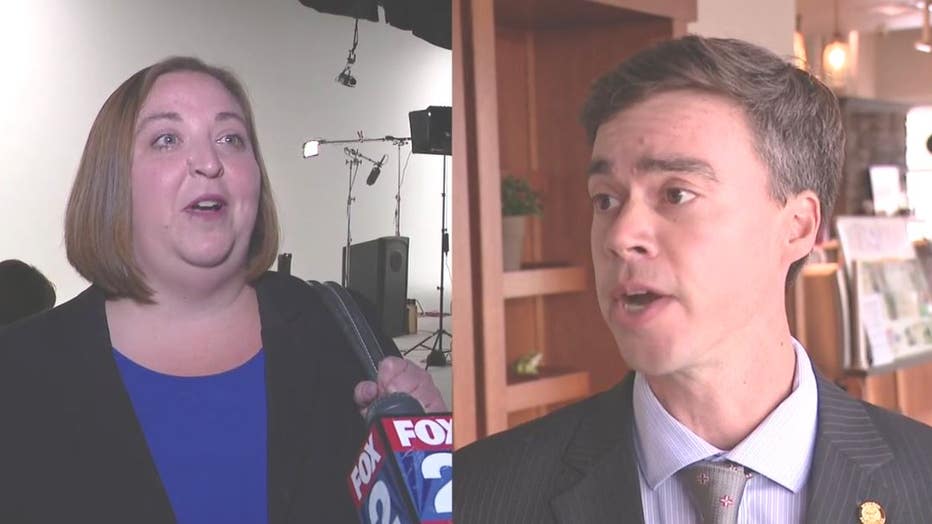 State Rep. Lori Stone (D) running for Warren mayor and Kevin Coleman (D) running for Westland mayor.