Suspect arrested during raid at Detroit home; sources say authorities busted drug operation
DETROIT (FOX 2) - A man was arrested during a raid Wednesday afternoon in Detroit's University District.
Neighbors in the 18000 block of Murland told FOX 2 that police in tactical gear made a reference to a search warrant over a speaker before entering the home.
"They came in there with helmets. They was like real protective, like it was something really serious going on," neighbor Adam Collins said.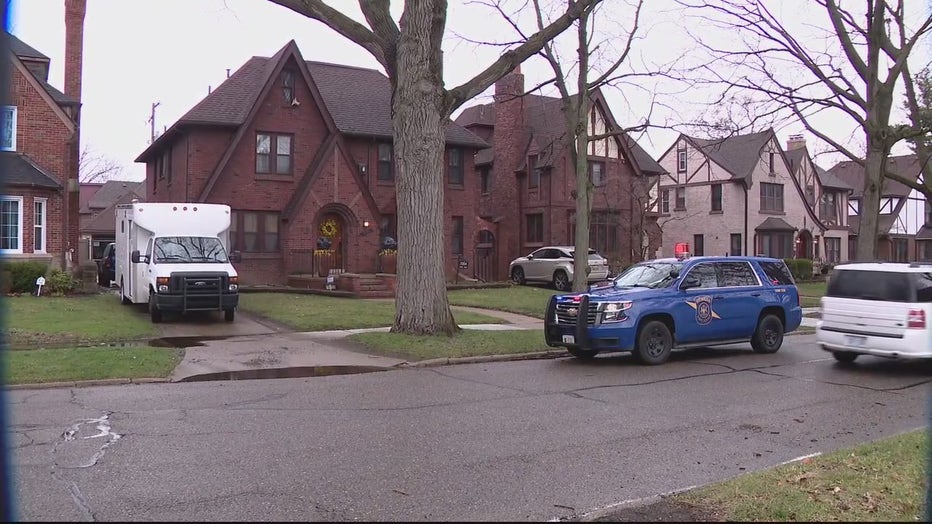 Sources say they were there for a drug operation bust.
"I seen them walking in and out of the house - police, dogs. I'm like what is going on? I'm sitting there watching, I see somebody come out in handcuffs," Collins said.
Neighbors said the man led out in handcuffs was taken away in a Livonia police car.
According to neighbors, the house was purchased almost two years ago, but it wasn't occupied full-time until about six months ago. Neighbors said they weren't familiar with the person taken into custody.
The suspect taken away by police has convictions for drugs and first-degree sexual assault dating back 23 years. He is not being named because charges haven't been filed.