Suspect in fatal hit-and-run that killed Macomb County road worker turns himself in, police confirm
ST. CLAIR SHORES, Mich. - Michigan State Police confirm the suspect believed to have struck a Macomb County road worker on Monday, killing him, has turned himself in to St. Clair Shores police.
The update follows a discovery by law enforcement earlier on Wednesday when officers located the vehicle believed to have been involved in the fatal accident, which happened on I-94 near Nine Mile.
Zach Morisette, 26, was patching potholes on Monday during the afternoon when he was hit by a vehicle that failed to stop. 
Shortly after the crash, state police put out calls for help from the public in their search for a suspect. 
Early Wednesday morning, detectives with the Michigan State Police posted on Twitter they had seized the suspected vehicle and were processing it for evidence. They also had developed leads into the identity of the driver but remained hopeful they would turn themselves in.
Morisette was part of a Macomb County road crew that had been contracted by the Michigan Department of Transportation to inspect manhole covers. 
Around 3 p.m. Monday, he was working on the eastbound lane when he was hit. No workers saw the impact, but one employee told police afterwards he had heard a thud before seeing Morisette's body on the ground. The accident closed lanes for hours as police investigated.
Lt. Mike Shaw said tips about possible suspect vehicles began coming in shortly after. 
Morisette's mom, Dawn, told FOX 2 she can't understand why her son's life was taken away.
"You ran him down like a piece of garbage on the side of the road and just left him there," Dawn said. "I got a call at 1:08 in the morning telling me that they have a truck you were driving that you killed my son with."
After finding the truck on Wednesday morning, the suspect was arrested when he turned himself into police later in the day.
Dawn said her son wanted to get married and have kids and he was looking for a house. 
"He loves his work boots and his cowboy boots, he was just a blue-collar guy- and he was just a good man," his brother Rodney said.
When FOX 2 interviewing the family, Michigan State Police Lt. Mike Shaw called them to tell them they had the driver.
"I wanted to tell you personally, we have an individual that turned himself this afternoon to the St Clair Shores Police Department," Shaw told them.
No description of the man was provided but he did appear with an attorney and turned himself in voluntarily.
His family was so grateful to hear he was arrested and did the right thing by turning himself in.
"(I) had chills, I just I was so thankful that he did that and you know I just thought about my brother, my family and how we can start to process everything," Rodney said.
And in the midst of this whirlwind day, Zack's mother wanted to thank the unknown Good Samaritan who stopped to help Zach on I 94.
"And to the woman who held my son's hand and gave him the sign of the cross- that would've been very important to Zach. Thank you for taking the time to be with my son when I couldn't be," she said.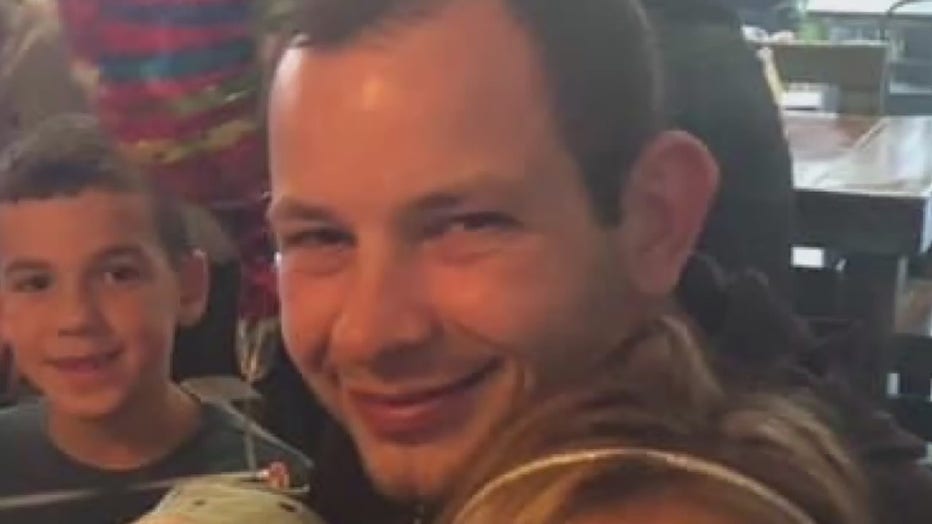 Zach Morisette was killed by a hit-and-run driver on I-94 in Saint Clair Shores on Monday
"Zach was the strongest person I knew," Rodney said. "He never stopped thinking about other people. He would have made a great father - because he was the perfect uncle."