Suspect in murder of nurse Patrice Wilson linked to woman who disappeared in 2011
DETROIT (FOX 2) - The man accused of kidnapping and killing a Detroit nurse on Saturday who he is believed to have been dating is also linked to another missing woman from more than a decade ago.
Jamere Miller, 36, was arrested on Monday in connection to the murder of 29-year-old Patrice Wilson, who was kidnapped out of Detroit Receiving Hospital after her shift and later found dead in the trunk of her own car.
Wilson was walking to her car after ending her shift at the hospital when she was kidnapped. The suspect in the kidnapping was wearing a blond wig when he came up from behind and forced her into the car before speeding away.
Her body was found dead inside her vehicle at a Novi apartment later on Saturday. Her family had feared the worst when they learned news of her abduction. 
Wilson's family said Miller was a previous boyfriend of Wilson's.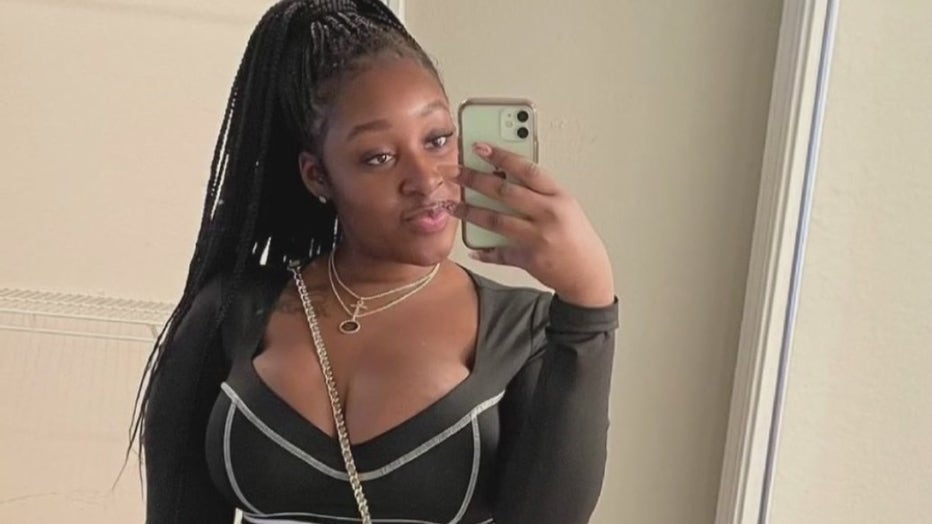 When the news of him being a suspect was released, it hit different for the family of Bianca Green, a 24-year-old nursing student who went missing in 2011.
"It's a lot to stomach," her uncle, Keith Green, said.
Bianca and Miller dated and have a child together, Jamere Jr, but she was last seen in 2011. When she disappeared, Jamere Sr. sat at a Crime Stoppers press conference, holding Jamere Jr.
"We all never gave up hope and we tried to give Jamere the benefit of the doubt," Keith said.
That was 12 years ago.
Now that Jamere is accused of killing Wilson, who was kidnapped and later found shot to death in the trunk of her car in Novi, Bianca's family is questioning everything.
After all, Keith said they always suspected foul play. 
"She would have never left Jamere Jr, that was her Velcro. She would have never left her son," Keith said.
Miller has a long criminal history for gun and drug charges, plus assault, drunk driving, and eluding police crimes.
Jamere was questioned but never charged in Bianca's disappearance. Romulus Police led that case and did not respond to our calls to see if it would be re-examined.
Detroit Police Chief James White said they're working with Romulus Police to compare notes on their investigations.