Suspect in kidnapping and murder of Detroit nurse Patrice Wilson in custody after turning self in
DETROIT (FOX 2) - The man wanted for the kidnapping and murder of a Detroit Medical Center nurse outside on Saturday and killed her has been taken into custody, according to sources.
A suspect was arrested for the kidnapping and murder of Patrice Wilson, 29, after she left work Saturday morning. That man, identified by police on Sunday as Jamere Miller, turned himself in because he was "feeling the pressure of this investigation," Detroit Police Chief James White said.
White said Wilson negotiated his surrender with his lawyer present on Sunday afternoon.
Wilson was walking to her car after ending her shift at the hospital when she was kidnapped. The suspect in the kidnapping was wearing a blond wig when he came up from behind and forced her into the car before speeding away.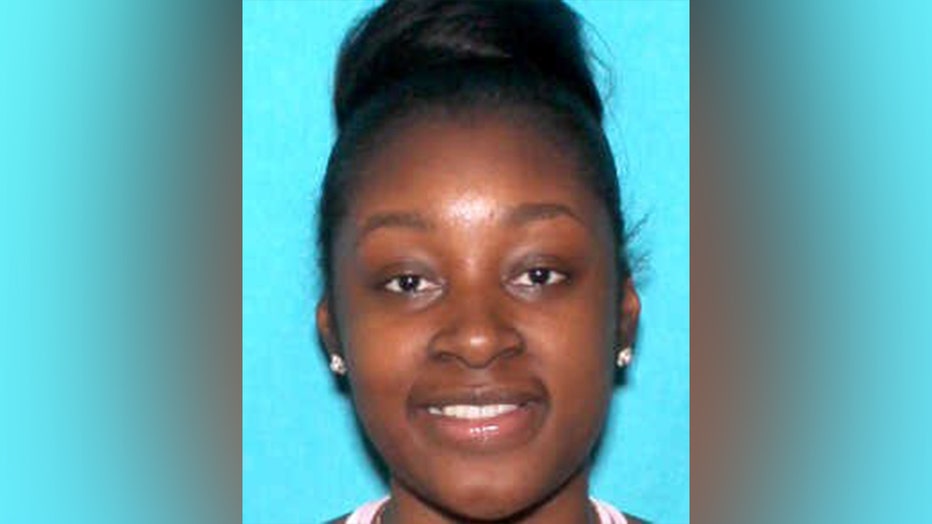 Patrice Wilson, 29, was kidnapped outside of a Detroit hospital. She was later found dead inside her car. in Novi.
Her body was found dead inside her vehicle at a Novi apartment later on Saturday. Her family had feared the worst when they learned the news of her abduction. 
"I still feel like I'm watching TV. I don't feel like this is real," said Pamela Golden, Wilson's grandmother. "I'm very angry. She's a good girl, she doesn't do anything. She is not a girl in the street."
Wilson's family said Miller was a previous boyfriend of Wilson's.
The motivation behind the attack is unclear, but Miller was identified on Sunday as an ex-boyfriend of Wilson.
"He's a very violent person. He has a significant criminal history," White said, noting that his history includes domestic violence.
White said there have been 12 murders in Detroit this year that involved domestic violence. He provided a 24/7 hotline for victims: 313-883-1660.
MORE: Crash on I-96 in Detroit leaves 4 people dead, MSP says