Suspect in Sgt. Collin Rose murder ruled not competent for trial at this time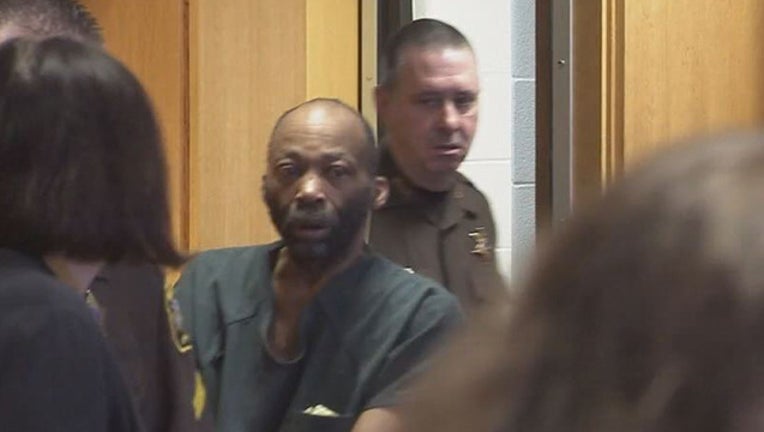 (WJBK) - The man accused of killing Wayne State police Sgt. Colin Rose was ruled not competent to stand trial at this time at a hearing Thursday morning, though prosecution is pushing for another opinion.
Raymond Durham, 60, is charged with first-degree murder, among other murder and weapons charges, in the November 2016 death of 29-year-old Colin Rose.
Man charged for murder of Wayne State Sgt Colin Rose
The canine officer was investigating possible thefts from cars when he stopped to speak to someone on a bike. He was shot in the head during the stop at Brainard and Lincoln, an area off WSU's campus where many students and some officers lived. Despite surviving surgery, he died the following day.
Durham was charged early August in this case, but was also charged with shooting two Detroit police officers in March in the area of Tillman and Ash on Detroit's west side near I-96 and Martin Luther King Jr. Boulevard. It is alleged police approached him while conducting a narcotics investigation, and that Durham pulled out a gun and fired at the officers.
Charges announced in shooting death of Sgt. Collin Rose
In that case, Durham was evaluated and ruled mentally incompetent to stand trial. But during Thursday's proceeding regarding Rose's death, prosecution requested that Durham be evaluated by an independent expert for this case.
While Judge Kenneth King called the request unusual, prosecution argued they're entitled to one.
"You don't seem to have a problem when they find the defendant competent," King said.
"That's for sure," said Durham's defense, Gabi Silver.
Detroit Police update FOX 2 on investigation into Sgt. Rose's murder
"I don't think that's true," assistant Wayne County prosecutor Robert Donaldson said. "I've cross examined folks from the forensic center on multiple occasions on criminal responsibility on trial. I don't have to accept the opinion and I want another opinion."
So judge simply asked: Why don't you accept it?
"He knows what he's charged with," Donaldson said. "It's contained in the report. It's contained in the transcripts of the proceeding. He knows what he's charged with. He knows what his defense is going to be. He's communicating. He's getting along in the world, including the world he's in right now."
New video released of suspect in murder of WSU Sgt Collin Rose
King said Donaldson accepts what they said in the report regarding him being able to do those things, but doesn't accept the part of the report that says he's not competent to stand trial.
"It's not a finding - it's an opinion," Donaldson said, adding that experts often differ on opinion.
King told prosecution to file a motion and that he'd take a look at it. But as of now, Durham was found incompetent to stand trial at this time.
The Wayne County Prosecutor's Office was asked to file a motion by Nov. 17, and the defense to file their brief on Dec. 1. Arguments on the issue were scheduled for Dec. 8, and the next competency review date is scheduled for Feb. 9, 2018.