Suspect turns self in after fatal shooting in parking lot of Warren gas station
WARREN, Mich. (FOX 2) - A man accused of shooting and killing another man last week at a Warren Marathon gas station turned himself in to police on Tuesday.
Joshua Carter, 22, was arraigned after going to the Warren Police Department. He is charged with first-degree murder and felony firearm. 
Carter is accused of killing 46-year-old Talal Shamo in the parking lot of the gas station on Ryan Road between 8 Mile and 9 Mile roads on Wednesday.
Detectives reviewed surveillance video of the murder and said that Shamo pulled into the gas station and sat in his Audi for several minutes. A short time leader, police said a Ford Fusion pulled up with a person in the front passenger seat.
Authorities said the front seat passenger got into Shamo's car and sat there for several minutes before getting out and retuning to the Fusion. Then Shamo appeared to 'flag down the people inside the Fusion, and the man got out again and got back into the Audi.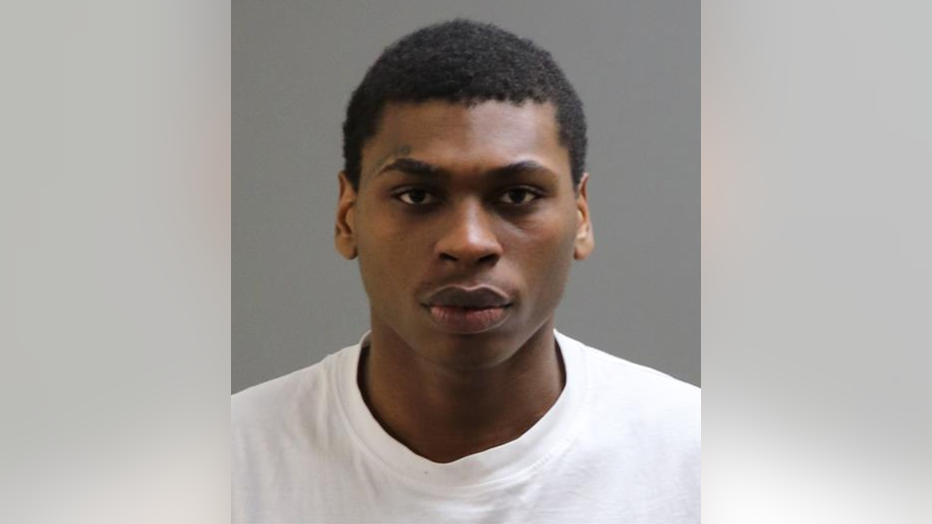 That's when police said Carter got out of the driver's seat and shot Shamo multiple times, ultimately killing him.
"You could see clearly him (Carter) exiting his car and shooting the victim in the head," Warren Police Commissioner Bill Dwyer said.
Carter was denied bond during his arraignment.
Dwyer said the other suspect is Carter's half-brother.
"He's 21 years old, we know that he's out there, and he's going to be arrested very soon, unless he gives himself up," he said.