Teen shot in the face in Dearborn Heights from accident, fight breaks out among crowd near scene
DEARBORN HEIGHTS, Mich. (FOX 2) - Police are at the scene where a teenager was shot in the face in Dearborn Heights Monday afternoon from a suspected accident.
A 16-year-old boy was shot inside a home and is in critical condition after being shot by a second person near Constance and Grayfield streets.
The victim was transported to Detroit Children's Hospital of Michigan where he is being treated. 
The incident happened the intersection of Telegraph and Joy Road near the Detroit border.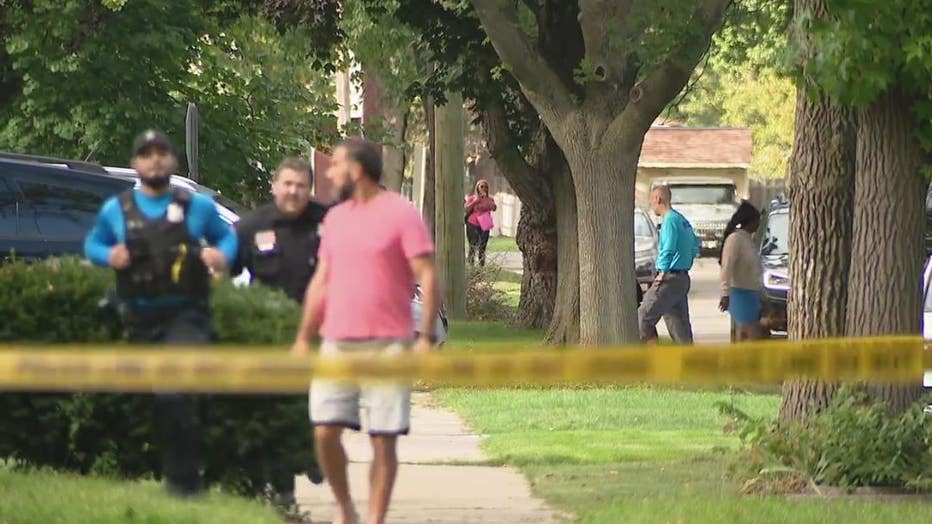 Police scramble behind a bystander near the scene of a shooting in Dearborn Heights Monday. 
As of 5 p.m., a fight erupted near the scene of the shooting after a crowd gathered, and Michigan State Police are assisting the situation. 
Three people were arrested afterward and it appeared that there were no injuries from the altercation.
Stay with FOX 2 for more information as it becomes available.