'That guy doesn't work here': Suspect disguises self as Walmart employee after fleeing police in stolen car
DEARBORN, Mich (FOX 2) - A man disguised himself as a Walmart employee while trying to escape Michigan State Police on Friday.
The suspect, a 20-year-old Redford Township man, was first seen speeding and driving recklessly a Dodge Charger on freeways in Metro Detroit. MSP's helicopter spotted the driver and pointed him out to a patrol vehicle. However, the suspect refused to stop.
The helicopter followed the suspect for about 45 minutes as he evaded troopers. During this, police learned that the car was stolen.
Eventually, the suspect went to Walmart on Ford Road and Mercury Drive in Dearborn, where he went inside from the back and tried to act like an employee.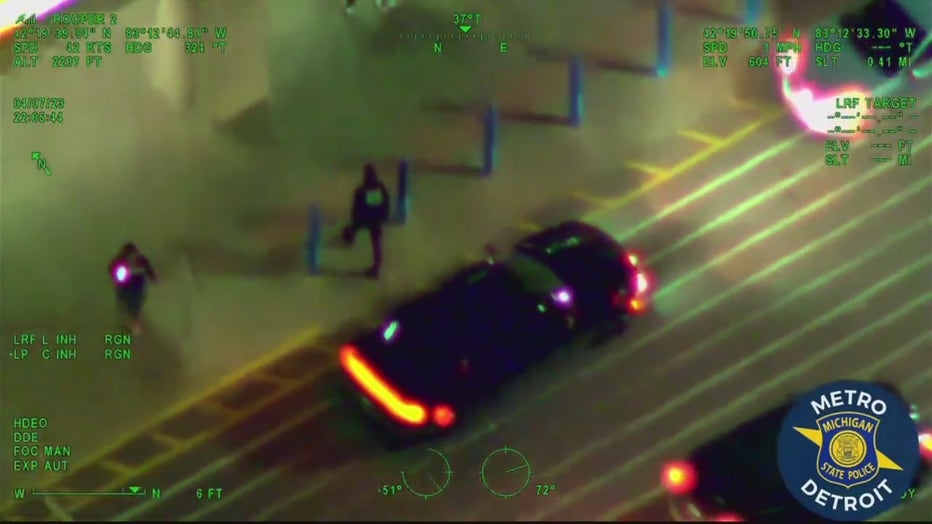 "One of the workers said, 'Hey, that guy doesn't work here.' Troopers confronted him. One of them said, 'Yep, that's our guy.' He ran to the front of the store where troopers were able to tackle him," MSP Lt. Michael Shaw said. "Now, this is the first time we've had somebody go into a Walmart and try to disguise himself as a Walmart worker, and kudos to the person who got involved."
Shaw said the MSP helicopter is an effective tool for tracking down fleeing suspects. 
"Just because we may not be pursuing you at that particular moment, doesn't mean that eye in the sky isn't up there. There's two things you can never outrun: a police radio and Trooper 2 — our helicopter," Shaw said.