Truck allegedly caught dumping dirt in Detroit, gets stuck in the mud - and ticketed
DETROIT (FOX 2) -  A couple of alleged illegal dumpers in southwest Detroit were caught after their truck got stuck on Tuesday.
"The fact we were able to catch somebody makes us feel good," said LaJuan Counts, director Detroit Demolition Department.
"So those that are considering this, consider this a warning," said Deputy Chief Franklin Hayes, Detroit police.
The contractors' truck had to be towed out. Left in its wake was a pile of dirt that had been dumped by the offenders. It's filled with more than just debris and officials say it will be sent out for testing to see how it has to be remediated.
The contractors with employer Gamboa Construction, tell us they'll plan to fight it saying they had to dump it - because they were stuck and needed to lighten the load.
"It's a nice neighborhood, it always has been," Evone Brogdon  
Brogdon has lived off 30th Street – near I-94 since 1952 and watched the dumping bust unfold.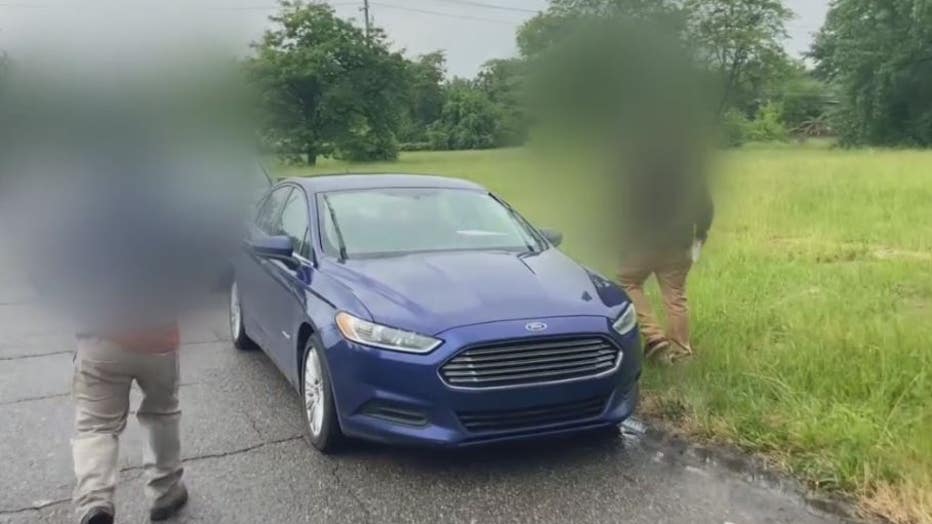 Apparently the crew caught was actually hired by a resident to fill in low spots with topsoil in the area, but took it to the wrong spot owned by the Detroit Landbank then got stuck.
That's when crews with the city's demo department saw what was happening and stepped in.
The contractors – were ticketed and it's now under investigation by Detroit police.
"We want to make sure that while we are dealing with a blighted structure we don't want to have more blight come and take its place," said Counts.