Two men who fired into crowd outside Detroit bar shot by security guard
DETROIT (FOX 2) - Suspects were firing shots into a crowd outside a Detroit bar when a security guard returned fire, striking two men.
The gunshots were fired near the Views Bar and Grille on the city's west side near Telegraph early Wednesday morning.
Police said there was a fight inside the bar and the people fighting were removed. Security said they heard the suspects say something about "airing the place out" before they got into a Jeep and the guard saw a muzzle flash around 1:40 a.m.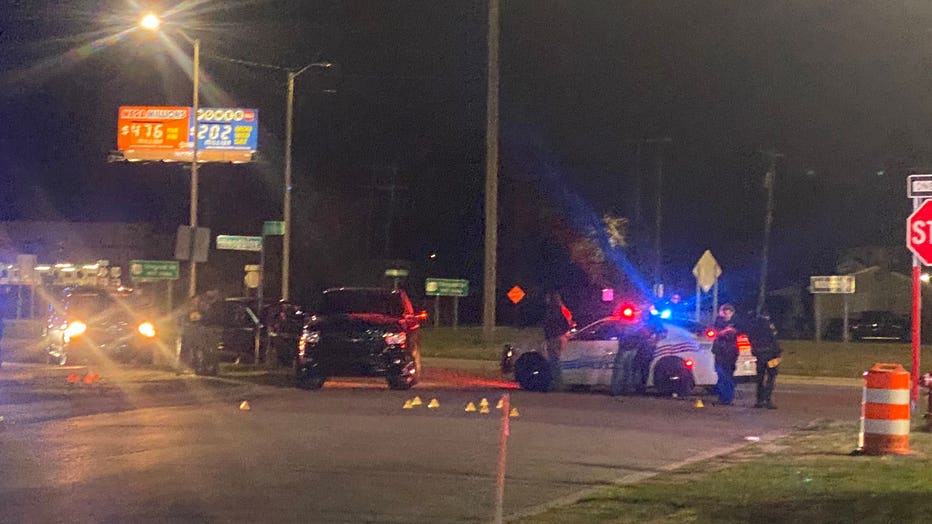 Police investigate a shooting near a west Detroit bar. Photo courtesy of WWJ
The security guard, who is a reserve police officer in Highland Park, returned fire at the Jeep with his personal weapon, hitting two men. 
The Jeep driver took the men to Beaumont Hospital, where one was listed in temporary serious condition is in critical condition, police said. Investigators don't know if the men who were hurt are the ones who fired shots. The man in serious condition is being held on parole violations and warrants. 
"The Jeep continued on to Beaumont hospital in Farmington, dropped the two people off, and continued driving," DPD Asst. Chief Charles Fitzgerald said.
A handyman at the bar said there usually isn't trouble at the spot, aside from a nonfatal shooting last April.
"It's happening all over the city, you know what I'm saying," Calvin Chambers said.
MORE: Vehicle fire spreads to Westland homes, killing family's dog
An investigation is ongoing, and police are still looking for the other suspects who were in the Jeep, as well as the weapon they fired.