Victim robbed at gunpoint during online sale in parking lot of Sterling Heights Walmart
STERLING HEIGHTS, Mich (FOX 2) - Four people robbed a person at gunpoint during an online sale in the parking lot of a Sterling Heights Walmart.
Police said the victim, who was selling high-end clothing online, met with the group around 3 p.m. Monday at the store at 14 Mile and Van Dyke. During the sale, the suspects stole the clothing, money, a cell phone, and a credit card and fled the scene.
Warren police found the suspects' vehicle and arrested them at 11 Mile and Ryan after a short pursuit. 
Keyedrick Ramone Marr, 18, is charged with armed robbery and felony firearm. His bond was set at $75,000 cash/surety.
Frederick Karee Marr and Raheem Cavon Dixon, both 19, were charged with armed robbery. Frederick Marr was given a $75,000 cash/surety bond. Dixon's bond was set at $50,000 cash/surety.
Police said the fourth suspect is a juvenile so their name was not released.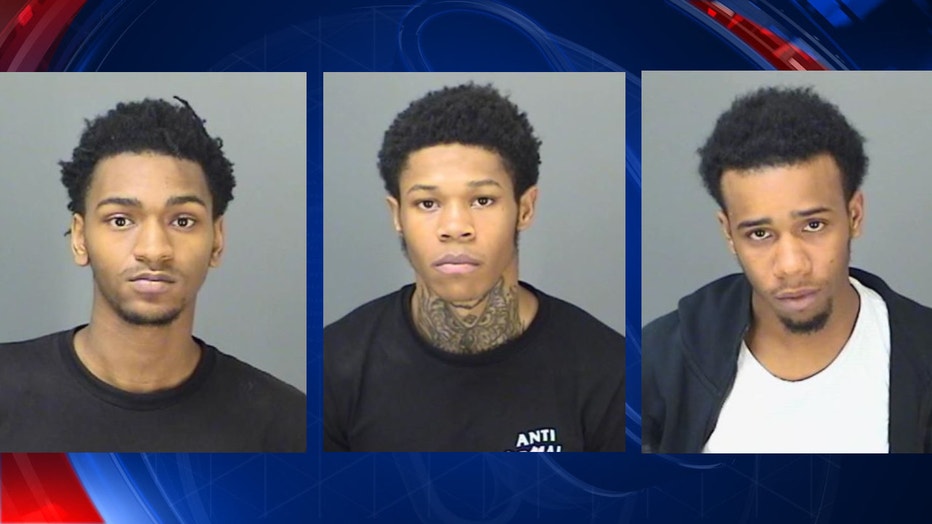 (From left to right) Raheem Dixon, Keyedrick Marr, Frederick Marr