Vigil mourning the murder of 6-year-old Tai'raz Moore urges justice and change
DETROIT (FOX 2) - Justice and change - that's what people gathered at a prayer vigil for 6-year-old Tai'raz Moore are pushing for.
The wheels of the former may already be turning.  The latter, many here say, will begin with self-reflection. A vigil was held at Erma Henderson Park on Detroit's east side Friday honoring the memory of the little boy and woman killed with him.
"We are here today for nothing else, but to look in the (expletive) mirror," said activist Zeek of New Era Detroit. "Because what is going on in our communities with these babies, is completely unacceptable."
"Before they walk a child down and execute a baby? Bro that right there is unacceptable," said Ray Winans, community activist, and former gang member.
"This violence has to stop in our city," said Councilwoman Mary Sheffield. "And I think we can't continue to be reactive, we have to be proactive. 
Tai'raz Moore was murdered execution-style inside a Warren home last week. His soon-to-be stepmother, Isis Rimson, was also murdered. She was engaged to the boy's father, Tukoyo Moore, whose body was discovered inside a torched car on Detroit's east side.
 
Authorities took a person of interest into custody in West Bloomfield Friday morning.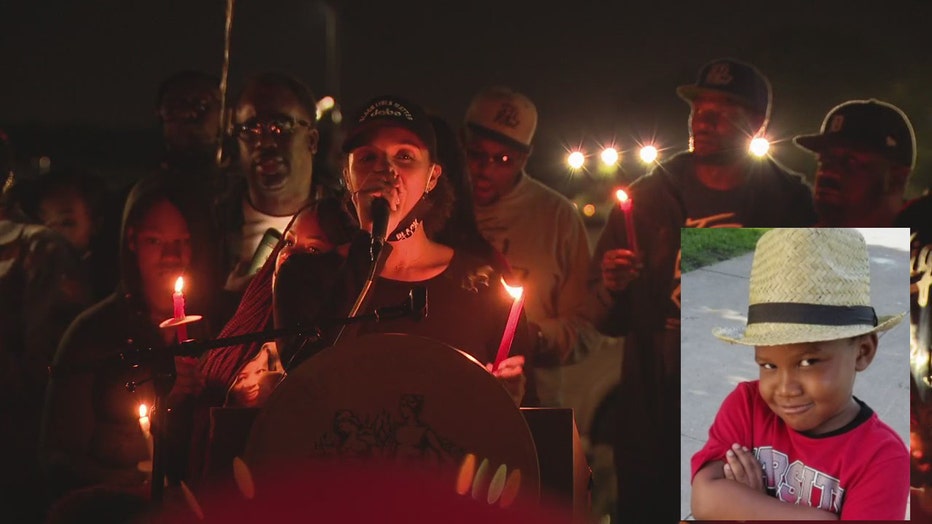 Detroit Councilwoman Mary Sheffield at the candlelight vigil. Inset: Murder victim Tai'raz Moore.
"At this point in the game it is not Black vs. white or rich vs. poor," said Dr. C. A. "Trick Trick" Mathis. "It is wicked vs. righteousness."
Maurie Thompson, Tai'raz's grandmother, shared an equally important message Friday night.
"If you are out on these streets, if you bring it home, that is your family - you out them out there too," she said. "You can't do both. It don't mix."
The brutal murder of Tai'rez Moore has struck a nerve. Detroit rapper Trick Trick and Pastor Welton Smith put up a $12,000 reward find those involved in the killings - and more are pledging to increase the reward fund.
Tai'rez's mother Brittany Harris, says her community's support means everything.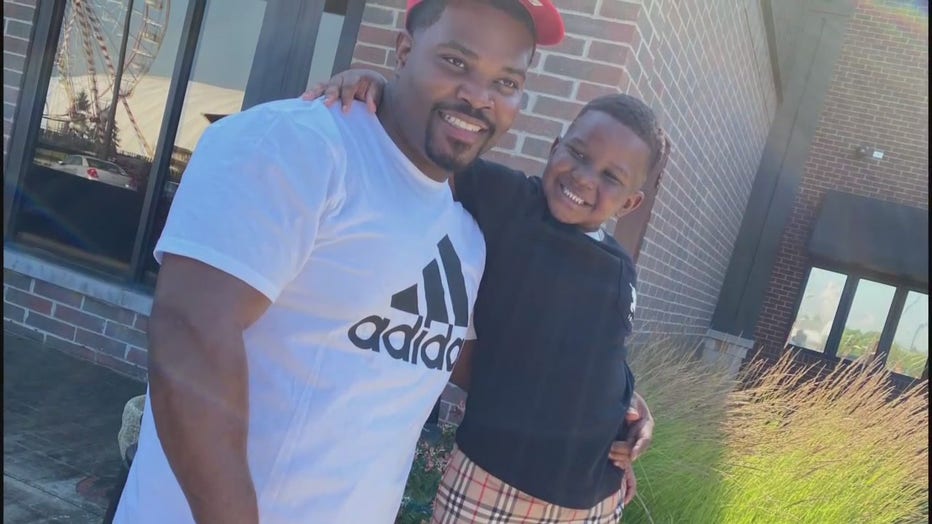 Tukoyo Moore and his son Tai'raz Moore were both murdered at different scenes.
"I lost my child in a horrific way," she said. "I replay what happened over and over. And it is this here, that is keeping me going. It is this here that is motivating me. It is this here that is giving me hope." 
In a poignant moment tonight when Brittany Harris called up the mother of Nathaniel Townsend to stand with her at the podium. Townsend was the 4-year-old boy shot and killed back in May.
The investigation continues, if you have any information contact the Detroit or Warren police departments or you may remain anonymous by calling Crime Stoppers at 1-800-SPEAK-UP.