Wayne County corrections officer killed after being shot several times in Detroit
DETROIT - A corrections officer in Wayne County was shot several times Monday morning while off-duty, the sheriff said. Officer Devante Jones, 23, was rushed to the hospital after receiving multiple gunshots in east Detroit. 
He died around 4:50 a.m. according to police. Undersheriff Mike Jaafar told the media that anytime a strong-knit family loses a member like the Wayne County Sheriffs Office did, it is heartbreaking.
"You don't have to know the individual to know when it happens to one person, it happens to all of us," he said.
Jones was dropping someone off in the area of East Forest and Chrysler Service Drive in Detroit when he was shot. 
An investigation is ongoing but no information has been released. Detroit police are investigating alongside the Wayne County Sheriff's Office.
According to police, Jones' vehicle was shot multiple times, which led him to flee in an attempt to escape. He succumbed to his injuries at 4:48 a.m. at Detroit Receiving Hospital.
Prior to the shooting, Jones had gotten off his shift, which ended at 11 p.m. Sunday. The person he had dropped off was not a member of the sheriff's department, police said. 
His family has been notified of his death.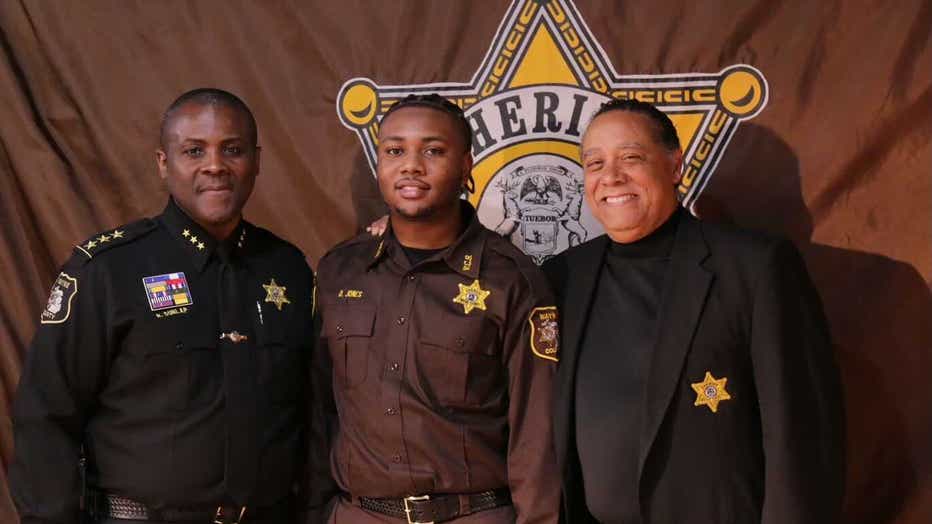 Officer Devante Jones, 23
Jaafar declined to go into many details about the case but encouraged the public to speak up if anyone knows anything. 
"We're pretty confident we're going to get the shooter," he said during a news conference Monday.
Jones was a father who had another child that was expected to be born in November. He joined the department in October 2019 where he worked in Jail Division 1. 
Sheriff Raphael Washington, who was not in Detroit at the time of the shooting due to prior commitments, called Jones' family and issued a statement. 
"We offer our condolences and prayers to the family who have lost their loved one in the most tragic way. This resonates with all of us on the job. We're going to do all we can find out what happened." 
Capt. Reid Chakrabarty who trained Jones said he always showed up on time at work and also worked a lot of overtime.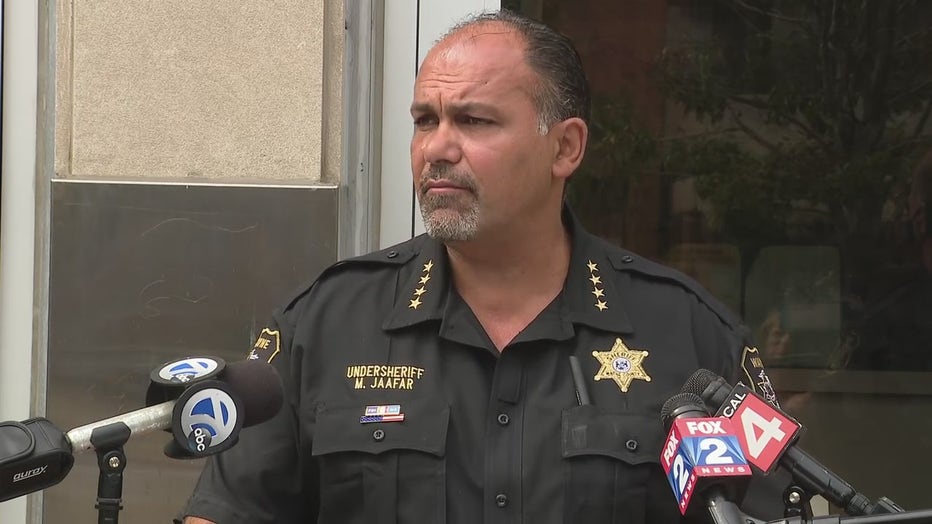 Anyone with any information about this fatal shooting is asked to contact the DPD Homicide unit or the Wayne County Sheriff's Office.