Whitmer, other governors call for more funds to secure places of worship for Jews, Muslims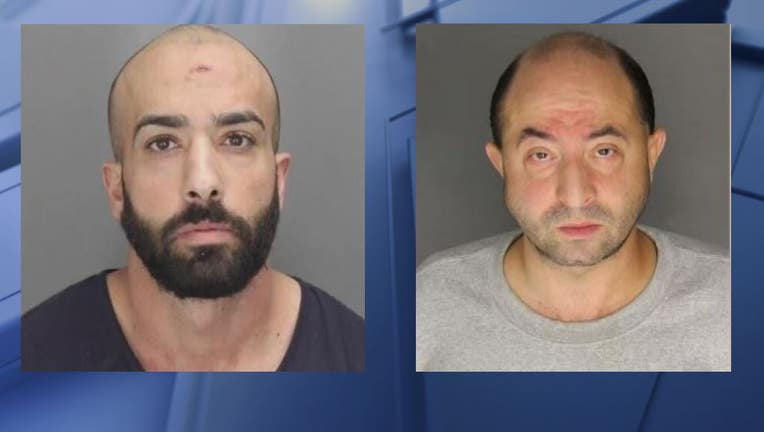 article
FOX 2 (WJBK) - LANSING, Mich. (AP) — A Democratic group of governors led by Michigan's Gretchen Whitmer have joined national leaders in calling for an increase in funding for security at places of worship as concerns grow over threats against Jewish and Muslim communities sparked by the Israel-Hamas war.
Governors of 10 states and the territory of Puerto Rico sent a letter Wednesday, first obtained by The Associated Press, that was addressed to leaders in both chambers of the U.S. Congress. It calls for an increase in funding to the federal Nonprofit Security Grant Program, which is set to give $305 million this year to nonprofits to help secure their facilities against potential attacks.
"My fellow governors and I are calling for an increase to the federal Nonprofit Security Grant Program so we can help keep people safe amid rising threats and violence targeted towards Jewish, Muslim, and Arab communities and houses of worship," Whitmer said in a statement.
The letter refers to a recent Michigan incident as an example of rising hate crimes as a result of the Israel-Hamas war. A Farmington Hills man posted a threat online inviting people to "hunt Palestinians" in the wake of the conflict in Israel and the Gaza Strip. 
Carl Mintz published the threat on Facebook, directing it toward residents in Dearborn. He was arraigned on charges of threat of terrorism and a misdemeanor count of malicious use of a device. Mintz received a bond of $500,000 case surety with no 10%. In exchange for his bond agreement, Mintz was assigned a GPS tether device and was banned from possessing weapons and using the internet.
Another high-profile example occurred prior to the Israel-Hamas war, late last December. Hassan Chokr, is accused of hurling antisemitic and racist threats to parents, young children, and security at Temple Beth El on Dec. 2, 2022. Authorities say he yelled, "You all are going to die!" "you're going to pay!" and "f--- you Israel."
After spending the morning at the school, authorities say he tried to buy an AR15 assault rifle, shotgun, and a semi-automatic handgun at a Dearborn gun store that afternoon. He allegedly said the weapons were for "God's wrath," a witness in the store told authorities.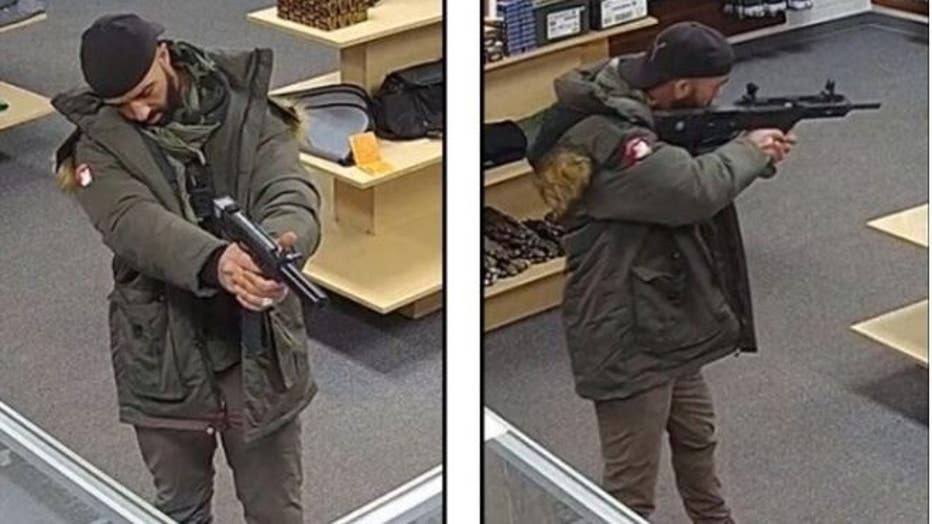 Hassan Chokr at a Dearborn gun store/Source: DOJ
The letter echoes calls from other national Democrats to increase the program's funds to address concerns over potential hate crimes motivated by the Israel-Hamas war. President Joe Biden asked for an additional $200 million for the security grant program in a supplemental budget request last month.
U.S. Senate Majority Leader Chuck Schumer said on social media Monday that he was asking for an additional $1 billion for the grant program to "counteracts of hate targeting places of worship and gathering like schools, religious community and senior centers," and more. 
In addition to Whitmer, the letter was signed by Democratic governors in Wisconsin, North Carolina, New Mexico, New York, New Jersey, Minnesota, Colorado, Louisiana, Maryland and Puerto Rico. They asked for "swift consideration" of the funding increase "in light of ongoing concerns within our states and territories."
The letter also cites the fatal stabbing of a 6-year-old Muslim boy in Chicago as another example related to the Israel-Hamas war. The increased fears of violence follow a familiar pattern of crimes against Jewish and Muslim communities rising when conflict erupts in the Middle East and Americans have been killed or taken hostage.
"Vigilance comes at a cost, and we must ensure our constituencies who are threatened by violence have the robust supports they need to stay safe," the letter says. "We must secure the safety of our homeland, especially at its heart — where people gather to find comfort and identity in their faiths, cultures, and beliefs."
In its annual report released last month, the FBI estimated hate crimes increased by 7% to 11,634 cases in 2022 compared to the previous year. With 1,124 incidents, anti-Jewish attacks were the second-most reported hate crime, after anti-Black cases. There were 158 reported incidents of anti-Muslim attacks and 92 reports of anti-Arab cases, according to the report.
States across the U.S. are looking for ways to bolster security in the wake of threats. In New York, state education officials on Tuesday announced the release of $45 million in existing funds for school safety equipment for non-public schools to address the rise in antisemitism and anti-Muslim threats. Schools including Islamic or Jewish schools will now be able to access the money immediately.
The Associated Press contributed to this report.