Woman charged with Wayne County murder and dismemberment named to Marshals most wanted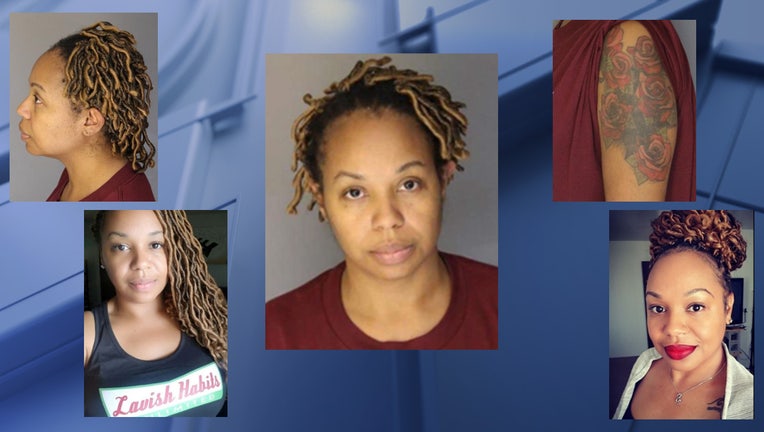 article
MELVINDALE, Mich. (FOX 2) - It's been almost five years since David Carter was reported missing from Melvindale and his remains were later found scattered in garbage bags along I-75 in Ohio. Now, the woman accused of the heinous murder - his girlfriend - has been named to the U.S. Marshals most wanted list.
Tamera 'Tammy' Williams was named to the U.S. Marshals 15 Most Wanted Fugitives list this week as authorities continue to try to get justice for Carter's murder in September 2018.
Williams was named as the suspect in Carter's murder just hours after he was found dismembered in garbage bags in Ohio. Authorities say she disappeared after the 39-year-old father went missing and she's been on the run since.
"The addition of Tamera Williams to the U.S. Marshals Service Top 15 Most Wanted demonstrates our commitment to apprehending Williams, to answer for this brutal murder," said Owen Cypher, U.S. Marshal for the Eastern District of Michigan. "We will pursue her for as long as it takes and stop at nothing to bring her to justice. We will be relentless in this endeavor."
Williams, now 44, has been on the run for five years as her case has been featured on FOX's "America's Most Wanted", "In Pursuit with John Walsh" and in 2022 on Netflix's "Unsolved Mysteries." 
A reward was originally set at $1,000 but raised to $10,000 a year ago and is now up to $25,000.
The U.S. Marshals office said Williams has worked in the medical field and as a travel agent. She's also known to be a world traveler and has ties throughout the country while also having close involvement with the Order of the Eastern Star, a part of Freemasonry.
She stands 5'5", weighs approximately 190 pounds, has black hair and brown eyes. She also has a large tattoo of roses on her left shoulder. She should be considered armed and dangerous.
Anyone with information about her whereabouts is urged to contact the U.S. Marshals 24-hour tip line at 1-877-WANTED2 or send information via the USMS Tips App.