Woman dies after being found with severe head trauma in middle of Southfield road
SOUTHFIELD, Mich. (FOX 2) - A woman's death is under investigation after she was found in the middle of a Southfield road with severe head trauma, sources said.
Surveillance video showed 23-year-old Mia Kanu either fall or get pushed out of a vehicle onto Providence Drive near Coach Apartments early June 3. She was taken to a hospital after a passerby called 911, and she died a few days later. 
"Something happened and somebody knows something, and we just want those answers," her mother Bianca Vanmeter said. "She would never just leave a person. It doesn't make sense."
Kanu had been at a party before she was found in the road.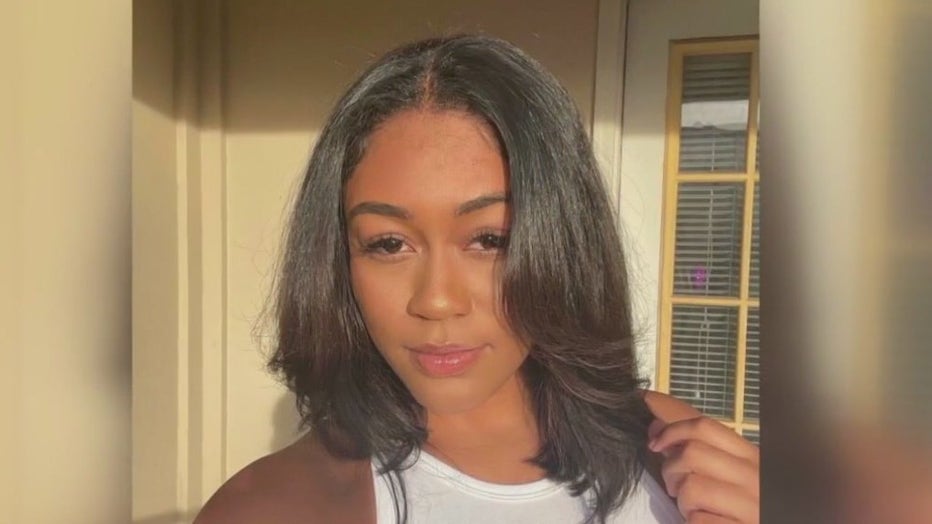 "It becomes a question of how did she get there, who is she, and why is she there?" said Southfield Deputy Police Chief Jeff Jagielski.
Police tracked down the two people who were in the vehicle with Kanu, and they have been cooperating with the investigation.
"It's our understanding that there was an argument between the driver and another individual in the parking lot of the apartment complex that they had left," Jagielski said. "Anytime we have an untimely death of an otherwise healthy individual, we investigate as a homicide until evidence shows otherwise."
After days of no brain activity while Kanu was hospitalized, her family decided to donate her organs.
Now, her family waits for answers and hopes someone will come forward with what happened to the young woman who was home from Tennessee State University for the summer when she died.
"If they could just tell the true story of what happened and why they didn't go back for her, why they didn't help her more. I would really want to know that," Vanmeter said.
An autopsy has been completed and will be used to fill in some of the gaps in the investigation. Regardless of what happened, charges will likely be filed against the people who left Kanu to die.