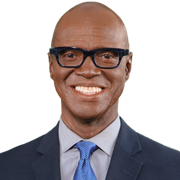 "King Kong ain't got nothin on Lee" Okay, I changed the quote from Denzel Washington's character in,"Training Day". But that's how I feel about what I do. Movies may happen in Hollywood but Movie Michigan has its own rich history in cinema. And I have had the good fortune of shining light on "MI" Hollywood for over 2 decades.  From talking to Hugh Jackman about "the Silverdome shot" in Real Steel to the entire cast of "The Justice League" hanging around Royal Oak. And Yes, WonderWoman lived here during production.
As a broadcaster, the beginning of my career was amazing. I covered the Oscars, did a live interview with astronauts on the space station and spent three week in Los Angeles during the riots.  I was a correspondent on the nationally syndicated teen news program,"Channel One". With Entertainment as my niche, I spent a short time on "Louisville Tonight Live" in Kentucky. One of the only pm magazine style entertainment shows left in the country at the time. I went Fan Fair in Nashville and of course The Kentucky Derby. 
From there I was hired as the entertainment and feature reporter for ABC's flagship local affiliate in NYC. I was able to talk to people like Paul Newman and Christie Brinkley while covering everything from the Grammys to the Tonys. With all of my contacts in hand, I went from reporter in NYC to weekend anchor and entertainment reporter at Fox 2.
I love this job especially my movie review show,"CriticLee Speaking". And the people of Michigan… man! MI people have held me up and I love you them for it. I always say, I may not have been born here but like the best cars in the world I was "made in Michigan". And that's not just about sharing movies or entertainment magic, the people of metro Detroit have always accepted me on the merits of my work and not because of what I looked like, no matter how much that has changed.
Early in my career, I was diagnosed with vitiligo, an autoimmune disease that destroys skin pigment. As a television broadcaster that could mean disaster, but the thing that I thought would be a show stopper, turned out to be the biggest blessing in my life. My memoir "Turning White" was released through the regional publisher, Momentum Books. The attention my story got was overwhelming, words don't seem to cover how thankful I am to you all accepting me.  
I am fortunate to have the job of my dreams but sharing my life experiences has been the most rewarding surprise along this journey. Check out more of my journey here.
And to my CriticLee Movie people… I will see you at the theater.
The latest from Lee Thomas