Warmer and drier weather incoming Tuesday
(FOX 2) - A well-deserved dry day is coming with any leftover showers ending early. 
A bit of sun emerges this afternoon and the wind will be noticeable, with gusts up to 30 mph this morning.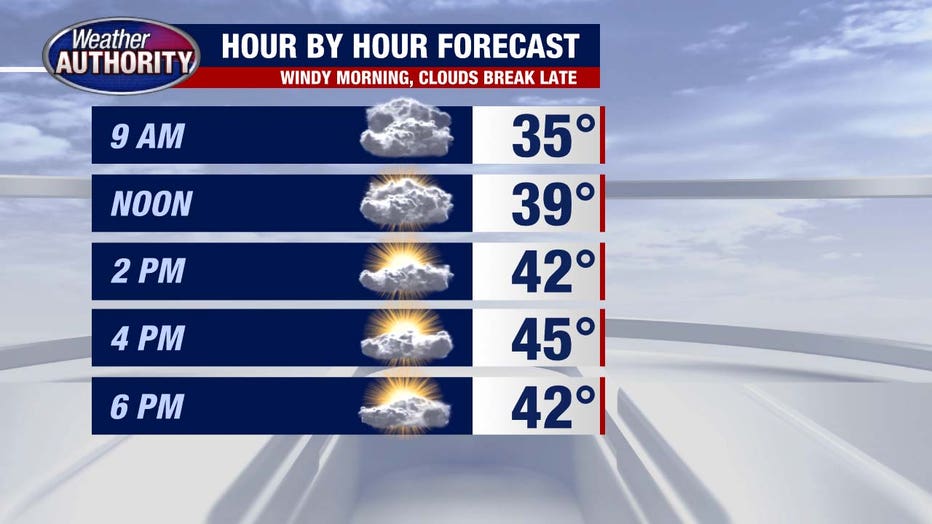 Another round of rain and or snow is on the way Wednesday morning, with little to no accumulation, followed by 50 degrees in the afternoon.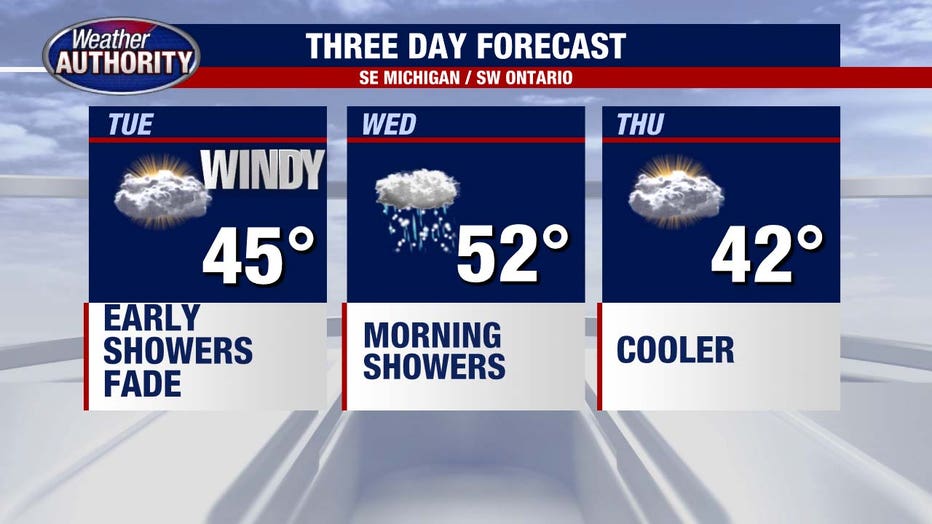 We'll wind the week down with another system that brings the potential for accumulating snow. It's way too early to get specific as the line dividing rain from snow may bisect the area making for a tough rain vs snow call. 
What we will see is a big cool down.