1 dead, four cars involved in wrong-way crash on I-75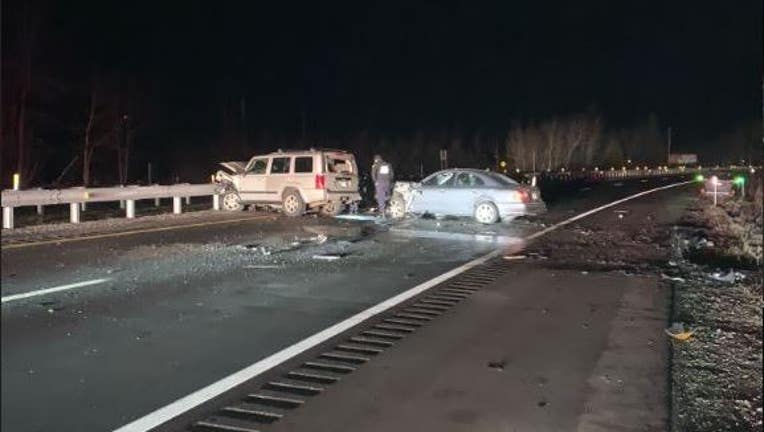 article
EMMET COUNTY, Mich. (FOX 2) - One person is dead and several others suffered injuries after a Jeep traveling the wrong way on I-75 struck a car head-on Sunday night. 
The initial crash caused two more vehicles to also crash. The scene unfolded Sunday night in the northern tip of the lower peninsula in Michigan.
Michigan State Police said the driver of the sedan was killed, while the passenger was taken to the hospital in Petoskey. 
The four-vehicle crash happened at approximately 7:39 p.m. in Wawatan Township, which is encompasses Mackinac City, the Mackinac Bridge, and the land east of Widerness State Park.
A police news release said a Jeep occupied by two men was traveling southbound in the northbound lanes when it collided with a car occupied by a male driver and female passenger. Two other vehicles crashed soon after.
MORE: Alcohol and speed a factor in Flint woman's fatal crash
The driver of the sedan who was killed was identified as 21-year-old Carson Needham of Traverse City. The woman in the car was a 20-year-old resident of Oxford. She was hospitalized in Petoskey.
The driver of the Jeep was a 78-year-old man from Indiana. He was taken to St. Ignace Hospital for non-life-threating injuries. His passenger was also taken to Petoskey for life-threatening injuries. He was later stabilized.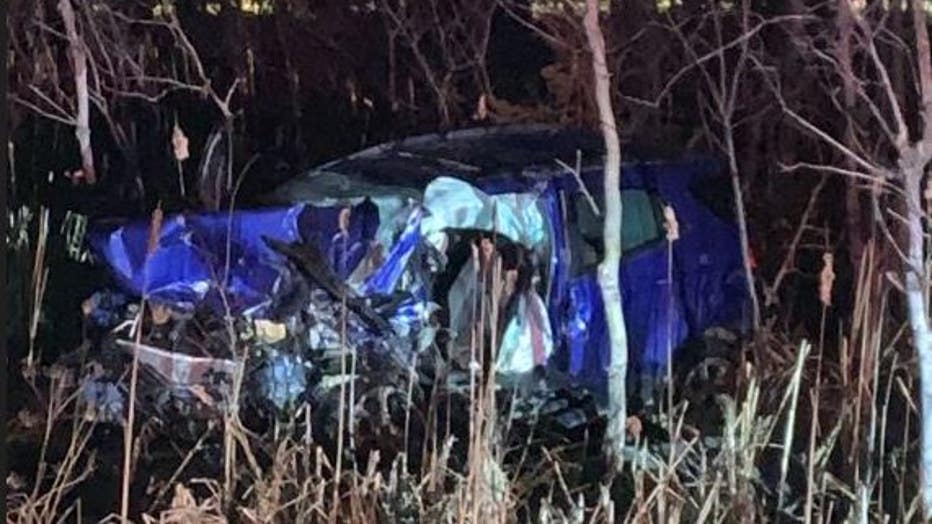 One person died in a head-on crash with a Jeep on I-75. 
The occupants of the other two vehicles involved a subsequent crashes only sustained non-life-threatening injuries. 
Officers from St. Ignace, MDOT, the Mackinaw Fire Department, as well as emergency services from Emmet and Cheboygan also responded.