11-year-old accidentally shot • Pothole pic goes viral • Michigan GOP fisticuffs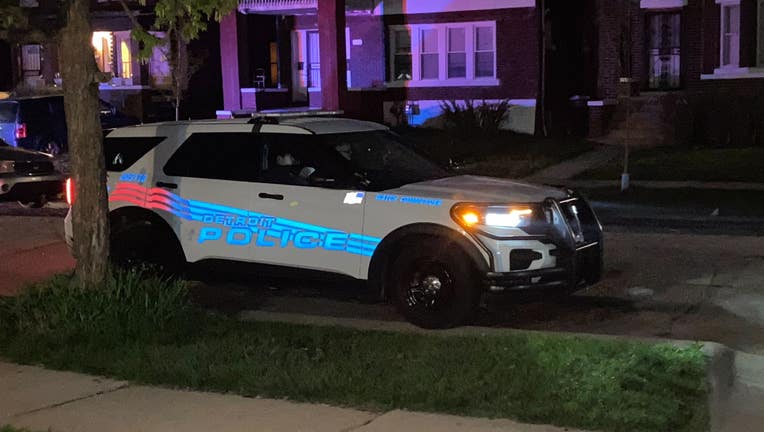 article
FRIDAY NEWS HIT - Another accidental shooting in Detroit has landed a child in the hospital.
In the early evening on Thursday, an 11-year-old boy was jumping on the bed inside a home when a firearm accidentally discharged, striking him.
The child was taken to the hospital where he is now listed in stable condition, according to Detroit police.
The shooting happened around 7 p.m. in the 7300 block of Churchill, which is near M-10. Police did not have any more details to provide but confirmed an investigation is active.
Accidental shootings were the focus of recently-passed legislation in Michigan - as well as a recalibrated response from Detroit and Wayne County-based police and community relations figures who want to cut down on the amount of gun violence in the city.
In addition to the One Detroit Partnership, Detroit police also unveiled their own 12-point plan on Thursday that will be deployed on the weekends and in scenarios where illegal weapons could be present. 
It also included offering cash rewards for someone who phones police about an illegal weapon.
Safe storage legislation was signed into law on April 13 that mandates someone have their weapon safely secured when children are in the same home. However, the law's enforcement doesn't take effect until 2025.
Pothole post goes viral, sparks MDOT reaction
A clip posted to social media this week showing a large hole in the I-96 freeway ramp onto M-39 was as big as a "boulder," said Ralo Lott, of Pop's Roadside Assistance. "Just the size of a basketball."
The video was shared by Lott after he spotted it during a traffic jam Wednesday afternoon. In the video, one could spot cars through the hole. The glaring damage to the road got the attention of MDOT, which was at the scene within 24 hours making repairs.
The post came around the same time the state's unofficial flower the orange traffic cone was in full bloom. Construction from Woodward to I-696, I-275 to I-69 and so many roads in between is a common sight in Michigan these days.
In the meantime – if you get swallowed up you got a guy. "Pop's Roadside Service if you need a tow or anything," quipped Lott. "Just give us a call, we're on Google."
Dispute between county Republican officials gets physical
The tension in the Michigan Republican Party was on display at a state committee meeting after the chairwoman from Kalamazoo County got into a heated discussion with the Macomb County secretary, leading to a physical altercation.
"I felt like I had a target on my back," said Kelly Sackett of Kalamazoo. "She was in my face with a cigarette and I had warned her to get that cigarette out of my face." Melissa Pehlis, of Macomb, declined to comment on the exchange.
A video of the exchange, first posted by Bridge Magazine, underscores the turbulence within the Michigan GOP, says former Attorney General nominee Matt DePerno. "Within the Republican Party there's been a lot of infighting," he said. 
"That's created alot of animosity and that has to end. The KGOP I think, is now on the forefront of not only building a coalition with other counties, but also taking the bold steps of saying we have the ability and the authority to control our membership."
Read about the full exchange here.
Michigan committee signs off on $175 million for EV plant
A Michigan Senate committee gave final legislative approval to allocate $175 million in state funds to a factory planned by Chinese manufacturer Gotion in northern Michigan that proponents say will create thousands of jobs and be a boon for the local economy.
The funds were approved in a narrow vote Thursday by the Senate Appropriations committee after multiple Democratic lawmakers sided with Republicans following concerns over Gotion's foreign ties and the plant's potential environmental impacts.
The $2.4 billion Gotion project, which is planned on a large site in Mecosta County's Big Rapids, would create 2,350 jobs with average wages of $29.42 per hour, according to the company's proposal. 
A 30-year Renaissance Zone was approved by the state last year and will save the company an additional estimated $540 million. The factory will produce cathodes and anodes, two components that are key to electric vehicle batteries.
– Courtesy of the Associated Press
Bus driver who ran over Detroit teen to be sentenced
A bus driver found guilty of child abuse after she ran over a 13-year-old boy in Detroit last year is scheduled to be sentenced Friday.
Debra White, 66, was driving for ABC Bus Company on April 6, 2022, when she ran over Zyiar Harris. Police who were dispatched to the area of the reported auto accident came upon medics providing attention to the teen before taking him to the hospital. He died four days later from his injuries.
White allegedly did not activate the bus's stop lights and stop sign for the victim to safely cross the street, according to the Wayne County Prosecutor's Office. She was found guilty of child abuse and failure to stop at a scene resulting in death on March 17. 
She'll be sentenced in the Third District Court Friday morning.
Live on FOX 2
Daily Forecast
The weather will be on the cooler side with showers coming and going Friday. Similar conditions will bleed into the weekend with temperatures in the 40s and 50s. 
What else we're watching
Detroit police rolled out their plan for combating gun violence this summer. It includes a bevy of new strategies that also engage the public as a resource to help officers. Read more about it here.
Speaking of police, the 22nd of every month is a day when Detroit strives for peace. They ask that everyone wear white to promote the effort. The campaign, called Code 22, is explained in a YouTube video here.
There are some exciting new restaurant-themed events coming up. Both Royal Oak and Wyandotte will be putting their food to the test next week. Make sure you check out both downtown when you do.
The Trenton School District canceled class Friday after a threat circulating on social media was obtained by police. 
Two years after the damage, the group After the Storm will be helping clean-up efforts from flooding that impacted thousands of homes in Southeast Michigan. The flood event, which happened on June 2021, continues to show up in the form of damaged basements and mold-stained walls. 
Supreme Court set to decide on access to abortion pill mifepristone
The Supreme Court is facing a self-imposed Friday night deadline to decide whether women's access to a widely used abortion pill will stay unchanged or be restricted while a legal challenge to its Food and Drug Administration approval goes on.
The justices are weighing arguments that allowing restrictions contained in lower-court rulings to take effect would severely disrupt the availability of the drug, mifepristone, which is used in the most common abortion method in the United States.
It has repeatedly been found to be safe and effective, and has been used by more than 5 million women in the U.S. since the FDA approved it in 2000.