2 suspects linked to around 900 car thefts busted by Detroit police
DETROIT (FOX 2) - Of 9,600 cars stolen in Detroit last year, nearly 10% of them were linked to two men who have finally been caught, police said.
The department's organized crime unit worked to capture Kevin Reid III, 25, and 31-year-old Terry Williams. Both men worked independently of each other, police said.
"(Reid) admitted to being part of 500 stolen cars just last year," Detroit Police Cmdr. Eric Decker said. "Kind of the middle man on Instagram. You go steal this car, I'll give you a few bucks and sell then I'll sell it down here."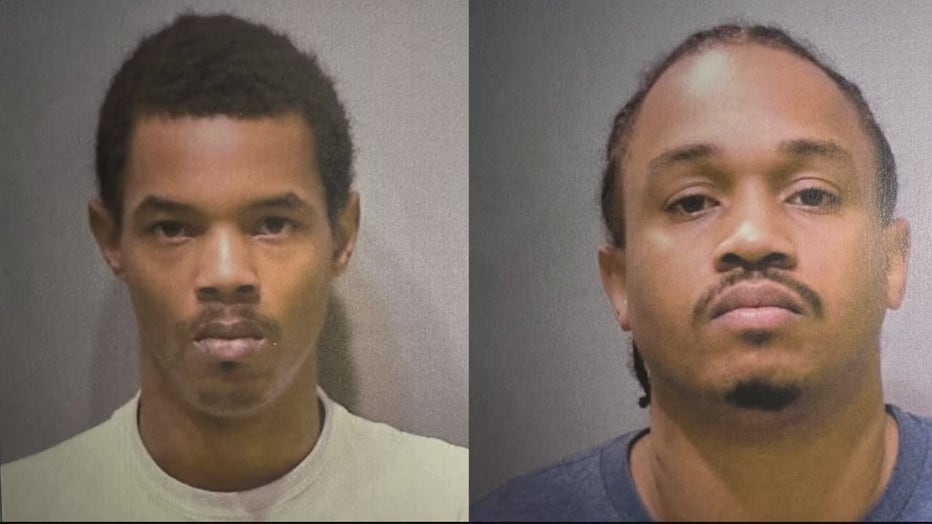 Kevin Reid III and Terry Williams
Police said Reid orchestrated the theft of the cars and then would sell them around the country. Williams, on the other hand, was after catalytic converters.
Related: Car theft ring suspects busted in Southfield
"Probably almost every day he'd go out and steal a car, take it to another location, cut off the catalytic converter on it, then sell that," Decker said.
Williams, who works in the automotive industry, is accused of stealing more than 300 vehicles. He would sell the catalytic converters for up to $1,200 each.
"If they spend as much time being a thief as they did doing something legitimate, they'd probably be very successful," Decker said. "Unfortunately, there are more like them."
Both men have long criminal histories. They are now both facing charges of conducting a criminal enterprise and receiving and concealing stolen property. 
Reid is also facing charges of using a computer to commit a crime and fleeing and eluding, while Williams was also charged with weapons offenses and larceny.
Williams was given a $5,000 cash bond, while Reid received a personal bond and is out on a tether.
"Hopefully when it comes around, the judges look at all that money, the millions of dollars, and actually bring the hammer down," Decker said.