22-year-old gunman arrested after shooting during retaliation fight outside Warren school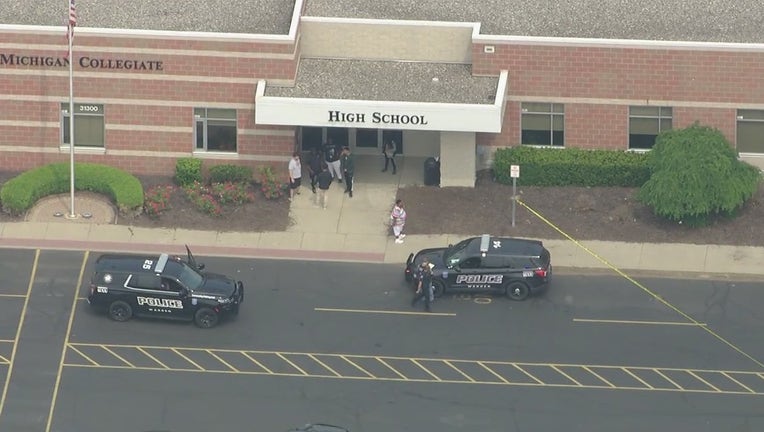 article
WARREN, Mich. (FOX 2) - A 22-year-old man is in custody after a shooting during a fight outside Michigan Collegiate High School in Warren on Monday.
Police said at 2:40 p.m., six gunshots were fired in what they're calling a planned fight that evolved into the suspect, who is from Detroit, shooting multiple shots into the air.
The gunman is an associate of a student who was suspended from the school after an earlier fight, police said. According to Warren Police Commissioner Bill Dwyer, the gunman was with several other people who are not students at the school, and the fight was retaliation for the earlier fight. No one was hurt. 
Police identified the shooter and arrested him at his work in Farmington on Thursday afternoon. The handgun was recovered when he was taken into custody. He is expected to be arraigned Friday.
"Brazen acts like this are completely unacceptable and will never be tolerated. Students have a right to feel safe at school. That sense of safety was needlessly shattered by this reckless act. Any act of violence on school grounds will always be aggressively pursued by the Warren Police Department. The Warren Police Department will continue to act as a partner to our educational institutions to provide guidance and resources to prevent such acts from occurring in the future," Dwyer said.